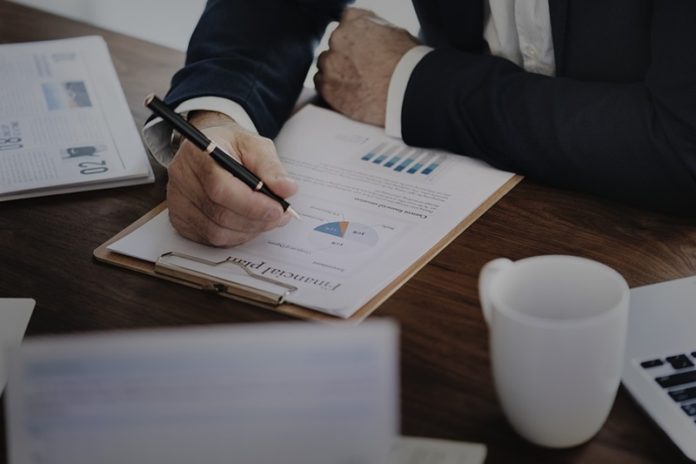 The final quarter of 2018 is drawing near but it is never too late to find ways to improve your organization. You don't need to invest boatloads of money or overhaul the whole system to boost your business performance. Sometimes all you need to do is focus on seemingly small but significant details and take it from there. Small tweaks can actually yield big and meaningful results. Expect positive effects when you make these 4 small but effective changes to the way that you do things.
Start Tracking Your Efforts
For the first few years of your business you might have relied mostly on your intuition when making decisions. This may work when your business is still starting out and operations are still simple. But things could get problematic when you begin to expand and more people become part of your team. Before you find yourself in a prickly situation, upgrade your decision-making process by basing it on a combination of relevant data, feedback and your intuition.
You can start by tracking critical activities such as lead generation. For example, if you regularly send out marketing emails in order to generate leads, you should start tracking the click-through conversion rates of each email. The data you get from this could give you important insights on to how you can improve your email campaigns and make them more productive.
Create Urgency During Sales Pitches
Improve the performance of your sales team by training them to create urgency when pitching. This can be possible by a number strategies like cross-selling, up-selling or giving special limited time offers. Your sales people can up-sell by encouraging customers to purchase an item that is similar to the one they were interested in but will give them additional value. For example, if a customer shows interest in a basic printer for their office, your sales team can tell them about a newer model with an add-on feature like wifi connectivity which can improve efficiency for devices shared in the office.
In the case of cross-selling, your sales team can promote products that can complement the item that the customer is interested in. Going back to the printer example, promoting products like cleaning kits for printers may interest buyers.
Last but not the least, limited time promos are a great way to create urgency and push customers to buy more from you. You can come up with special offers to promote new products or slow-moving items at a discounted price.
Invest in Your Hiring Process
A great time will help move your business forward in the right direction. Business magnate, philanthropist, author and adventurer Richard Branson said it best when he said, "Take care of your employees and your employees will take care of your business." Taking care of your employees does not just mean properly compensating them for doing their job, it also means giving them work that is meaningful and right for their skill set. This will largely depend on having an effective hiring process in place. Some managers are willing to cut corners and hire unqualified people just to keep the workforce filled up. While this may be effective in the short run, problems like employee dissatisfaction and, worse, safety-related accidents could crop up in the long run.
That said, always make sure you have proper screening procedures that will help you find and hire candidates that are best fitted for the position. Depending on the nature of the job, these can range from requiring employees to pass the usual drug test or undergo complex reading exams designed to gauge their comprehension and cognitive abilities.
Convert One-Time Clients into Loyal Patrons
Return customers have huge potential for boosting profits. Return customers tend to buy more and purchase more frequently compared to new clients. In fact, when you increase your customer retention rate by 5%, you could increase your profit anywhere from 25% to 95%, this is according to a study by Frederick Reichheld of Bain & Company. With this in mind, make it your goal to convert first-time customers into loyal patrons. Here are some effective strategies for you to do that:
Offer special promos with recurring billing
One way you can encourage customers to become a patron is to give them an add-on service if they sign up with you. For example, if you run a salon business you can offer membership to your customers and with the membership comes special offers like free delivery on hair products or reminders for hair color touch-ups. Remember that the goal is to add value into their experience with you not just to sell them your brand.
Stay connected
Make sure you have engaging after-sales relationships with your customers so you can stay at the top of mind. This is not too hard to do in the age of social media and internet technology. Encourage customers to sign up to your mailing list and social media accounts so they can stay up to date on the latest promos and new services. Also, don't underestimate the power of handwritten notes in the digital era because they feel more personalized and intimate.
Slash off shipping fees
Instead of giving discounts on your products, opt to give free or discounted shipping instead. According to a study from the University of Florida, free shipping is actually more effective in increasing frequent sales and is also the most effective strategy for customer acquisition.
Encourage Referrals
Referrals have very little or zero cost but they are meaningful in that people give weight to the feedback given by their friends and family. In fact, 84% of customers trust suggestions given by family, colleagues and friends according to a study by Nielsen. You can encourage your existing customers to make referrals to their own network by giving them points for every referral which they can convert to gifts or discounts. Another simple way to get referrals would be to request customers to write reviews and testimonials which you can feature on your website, social media accounts and even email newsletters.