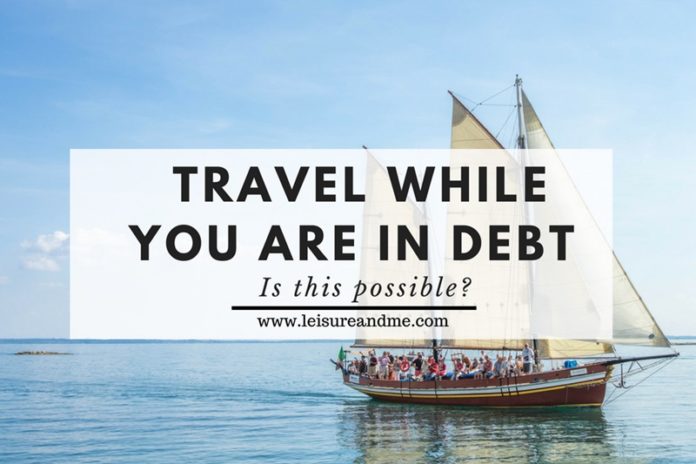 We all don't like to stay in debt. But we all love to travel. Do you like to travel while you are in debt? Can you actually travel while you are in debt? Most people consider that spending money for traveling as an extra cost while you are in debt. But, in reality, you need some relief in life when you are under pressure of earning more income and saving more by cutting down your expenses. In such a situation, traveling occasionally will relieve you from your stress making it a reason to work more happily after coming back from vacation.
However, if you think of traveling while you are in debt and while you have a big amount of debt to pay off, you need to be responsible. You need to consider your expenses and month-end payments before spending for traveling.
Below are some of the golden rules that you must follow if you think of having the break by traveling to a new destination. You can save money for travel even if you are in debt.
1. Don't ignore your debt repayment plan
If you are in debt, then you should have a proper debt repayment plan. Stick to your debt repayment plan even if you want to have a vacation.There are debt settlement companies which you can get advice and help in case if you are not sure on how to have a debt repayment plan.I found a list of debt settlement companies at https://www.crediful.com which you can refer for help.When you know how to repay your debt,that will relieve you from stress.At the same time, check the possibilities of having some money for your travel plan. If you cannot travel until next few months, just hold on. Save some portion each month until you have your travel budget. In this way, it will not make your travel expenses another financial burden.
2. Check your bank account before you plan a trip
When you plan to travel while in debt, remember you must consider your savings. Check your bank balance and compare the savings with monthly expenses. Check how you can save money for your trip.
3. Consider interest free or affordable loan options
If you think you can repay your traveling expenses while you pay your debt monthly, interest-free loans can be an option. However, don't go for another large amount of debt because you want to travel. You should go for this option only after careful planning of repayment. Most banks offer an interest-free payment option for a limited period. Therefore, you can act smart by having such affordable nation 21 loans and pay within the interest-free repayment period to avoid extra burden.
4. Consider budget traveling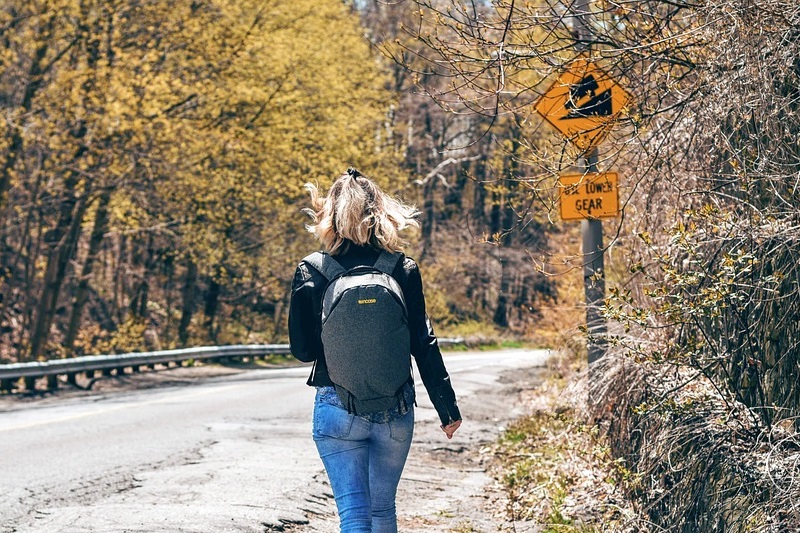 Even if you like to spend a luxury holiday, don't forget the amount of money you have to pay to become debt free. Therefore, consider budget traveling options. Save money on your air tickets and accommodation whenever possible. You can even include free attractions for your travel plan while enjoying your holiday in a new destination.
Finally, enjoy yourself. Don't stress over your financial burden. Staying in debt will make you stressful. However, with a proper repayment plan, you can get out of debt in a period of time. It will take some time to repay all the debt you owe. Till that you can still enjoy travelling with a proper plan on a limited budget. At the same time, you can even find a part-time job or online working opportunities to earn some extra cash to fund your holidays. There are many options to travel while you are in debt!
5. Travel for Short -Distance or Close to Home
Longer distance needs a good amount of money to cover the entire trip. However, it is not always necessary that you need to travel long distance or long duration trip to get some refreshment. You can choose any of your nearest place to visit. We all have some amazing place to visit which can be covered within 2-3 days. That will save a lot of travel expenses like hotel cost, fuel cost etc…
Final Thoughts
It is always hard to keep the budget tight and travel, but nothing is too hard if you try and you are used to it. Debt is always a negative thing and it requires motivation to repay it back on time. Traveling is always a great idea that polish your money savings skills if you are doing in the budget. It also brings some positive moment for your you and your family which relived the pressure from you.