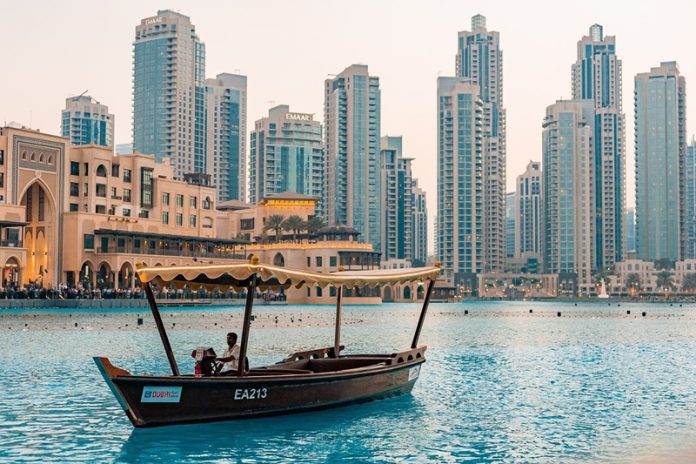 The United Arab Emirates (UAE) is popular with tourists for many reasons ranging from its cultural heritage to being a safe place to visit. It has brought itself into the modern era with some of the best examples of infrastructure and architecture and ensures that it remains relevant while staying in touch with its roots. The UAE boasts some of the best hotels and shopping malls in the world. Additionally, it offers great diversity in its landscapes and is a great place to get away from colder climates. In this article, we will look at some must-see, must-do options for a UAE vacation.
Yas Island (Abu Dhabi)
Yas Island is for the thrill-seeker. At Ferrari World, you get to ride the fastest roller coaster in the whole world. Yas Waterworld offers close to 50 different rides. Yas Island is easily accessible from Dubai and the shuttle buses are free.
Sheikh Zayed Grand Mosque Centre (Abu Dhabi)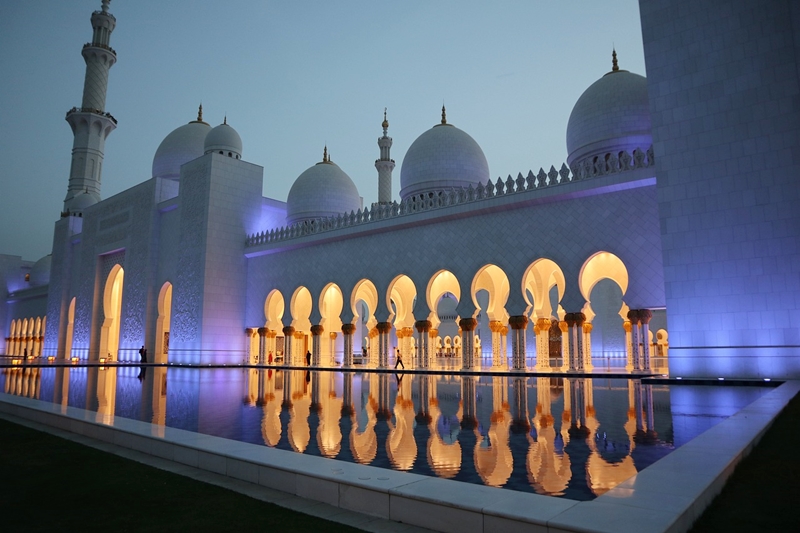 This mosque is a shining example of marble architecture in Abu Dhabi. It consists of 82 marble domes with gold tops. It has four minarets, which are an impressive 348 feet high. The detail in the architecture is finely detailed. The lights come on every night and create an intriguing pattern in the pools surrounding the mosque. While it is closed for morning prayers on Fridays, tourists can visit it at any other time.
Louvre (Abu Dhabi)
The Louvre is also found in Abu Dhabi. Waterways separate the various rooms and light coming in through the roof make interesting patterns of the walkways. It has a domed, geometric composition. This museum displays artefacts from long ago as well as paying homage to modern artists. Special events are constantly advertised.
Wadi Adventure (Al Ain)
Wadi Adventure provides an array of activities for families to do together. These items include rapids kayaking, white water rafting, surfing, and wakeboarding. Additionally, there is ziplining, wall climbing, a giant swing, and plenty of opportunities for swimming.
Blue Souk (Sharjah)
Go to Sharjar for the ultimate shopping experience at the Blue Souk. With several hundred shops, you face a formidable choice of things to buy. This includes Kashmir kilims, Persian carpets, and hand-crafted Bedouin jewellery, if you are looking for speciality items for gifts to take home for yourself and loved ones. You can also buy all the normal stuff you would expect to find at bargain prices, such as trinkets. The Blue Souk is also known as the Central Souk.
Beaches (Ajman)
The tiniest of all the emirates, Ajman does not have much in the way of tourist attractions. But it outdoes itself with the whitest beaches and clearest water. Spend some time simply relaxing away from the thrill seeking and shopping with a day or two at the beaches in Ajman.
Scuba Diving (Fujairah)
The east coast emirate of Fujairah offers some of the best underwater escapades. You can scuba dive and snorkel to your heart's content, accompanied by whale sharks, clown and angel fish, turtles, and rays. With perfectly clear water, you can get to see a vast array of marine life.
Preparing for Your UAE Vacation
Nowadays, you have the option to book and access your flight tickets directly from your smartphone. If you need to confirm visa requirements, you can get information about an United Arab Emirates visa online.
All of this makes planning a trip to the UAE easy and convenient and leaves you free to enjoy the vacation of a lifetime.