Red is hot and stunning. It is no secret that if you wear
red for a party, you'll look elegant and eye-catching among the others.
Are you invited for a party and looking for a prom dress?
And still wondering about the colour to choose? Then don't think twice. Wear
red and attend to the party. You'll look hot with a red prom dress!
Here are few tips and some design ideas to ease you to
select a perfect red prom dress.
Red is considered as a warm and radiating colour. Therefore
you'll look bright and dazzle with full of energy if you wear a red prom dress
for a party.
But, you may wonder thinking how to pick the right shade
of red matching with your skin complexion. The secret is everybody can wear
red. Red is a perfect colour for any skin complexion. However, it is better if
you select the perfect glowing shade of red for your skin tone.
Before reading more on deciding the perfect shade of red,
check some elegant designs of red prom
dresses  and get inspired.
Basically, if you have a pale, light complexion try
blue-based red and pink-based reds. For ex: cherry red, crimson, strawberry
red.
If you are darker, then try orange based red.Ex: fire red,maroon
Here are some Red prom dresses to inspire you. You can
find these dresses from http://uk.millybridal.org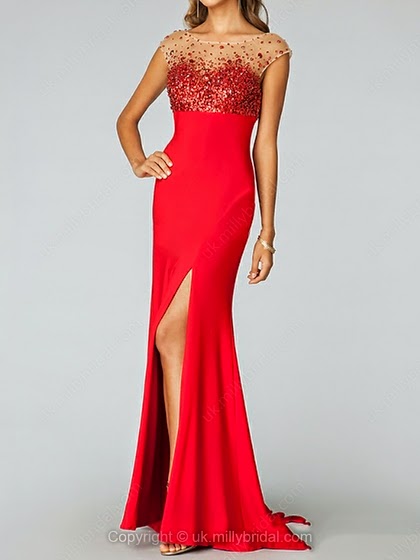 If you like to wear a Floor-length Split Front Prom Dresses like the one
above, you'll sure Get a glamorous red carpet look. A floor length red prom
dress will be eye catching and will give you a memorable look at your prom
night or wedding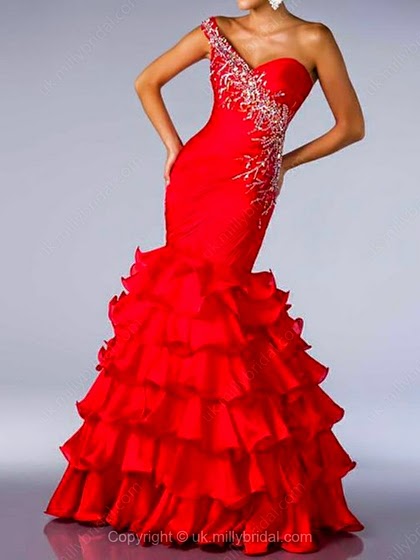 If you like to
wear a floor length red prom dress, then a dress made with mermaid design will
also a great selection. A sequins design will make you look hot and stunning!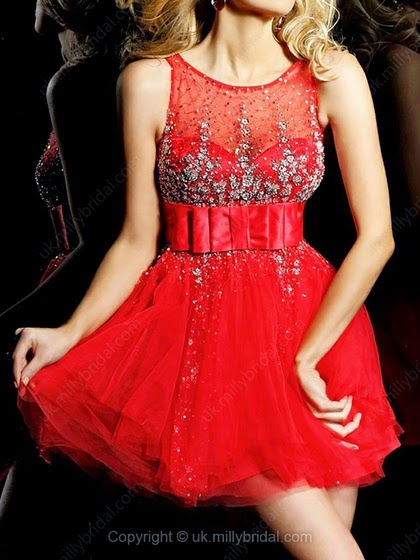 Are you struggling with your thoughts thinking whether to
go with Short red dress or long red dress? Actually both are perfect for a
young girl. So, it entirely depends on your personal preference. With a short
red prom dress, you'll get a dazzling hot look. Choose the right style and
accessories to make your red prom selection stunning!
If you are in a budget and still look for your dream
design, then try to find discounts and sales to buy a prom dress. Also if you
wear plus size, don't worry. Still there are beautiful red prom dresses to
those who look for plus size prom dresses.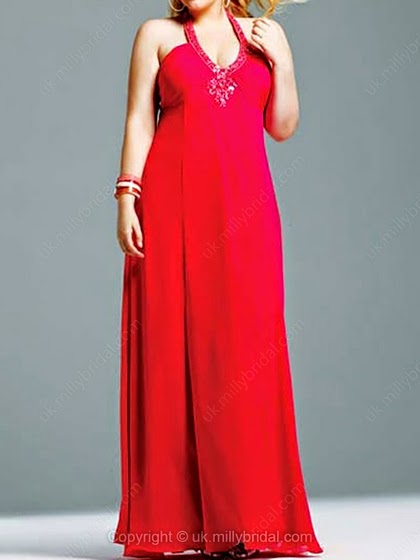 If you select the perfect prom dress for the next party, you'll
have the best pleasure on your special event. Therefore spend some time to
select the perfect design and colour. Try to make your prom night a remarkable
one!
For more beautiful and elegant designs ,have a look into this
site, http://uk.millybridal.org