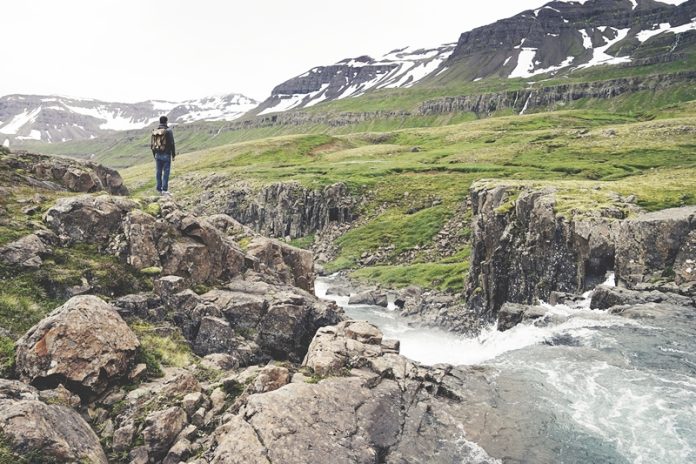 Hiking in Iceland can be a magical experience. Surrounded by volcanic activity and landscapes that look out of this world, this country is a hiker's dream.
The best time to visit for hiking is during the summer when days are long and the terrain is dry. However, you can also visit the island during winter for ice cave adventures and trekking across massive glaciers.
Glymur Waterfall
This incredible waterfall is Iceland's second largest and boasts a majestic view. Take a guided hike on this scenic trail and experience the natural power of this waterfall. From your hotel in Reykjavik, hop on a bus and travel through serene landscapes to the Hvalfjordur fjord, where you will find the starting point of this trail. The hike will test your balance as you traverse a tree trunk and cross a river – breathtaking views! This is an excellent hike for any age and ability level.
You can also complete the entire loop to see the waterfall from different viewpoints. However, this will require crossing the river again and hiking up a steep hillside. For those who don't feel comfortable with this, you can walk back the way you came.
Glymur Waterfall is located on the edge of Kerlingarfjoll, a unique mountain range in the central highlands of Iceland known for its geothermal wonders and rainbow-colored hot springs. It's a must-see for all nature lovers!
The best time to trek to Glymur Waterfall is in the summer when you'll be able to enjoy the bright colors of the scenery. However, winter is a great option, too, because it can showcase some stunning ice formations at the top of the waterfall.
Svartifoss
Svartifoss is a one-of-a-kind waterfall that juts out of the cliff face in a dark, organ-like way. It is a sight that is instantly memorable and has become something of a muse to both locals and visitors alike. Those interested in a guided tour of Svartifoss should head to the Skaftafell Visitor Center and book a spot on one of the many tours offered there. These can range from a day excursion to longer, multi-day trips incorporating Svartifoss and many other sites and attractions across Iceland.
The trail to Svartifoss is easy and requires no prior hiking experience or knowledge. It starts right off the parking area at the Skaftafell Visitor Centre and is marked with plenty of signs. After about 15 minutes of walking, you will reach a bridge that spans the river, allowing for closer views of this fantastic waterfall.
The water cascading over the black basalt columns is a breathtaking sight, and it feels like you are stumbling upon a hidden troll cave or fairytale hideaway. Strolling around and admiring this unique waterfall is well worth the forty-five-minute hike from the visitor center. Visiting Svartifoss is also an excellent way to kick off the Skaftafell area of Iceland, which features countless glacier outlets, rocky look-outs, and waterfall-chasing trails.
Sjonarnipa
One of the fantastic hikes in Iceland, Sjonarnipa, is a stunning waterfall framed by basaltic organs that resemble a work of art. This waterfall is located in Myvatn, a volcanic region that offers an array of outdoor experiences, including steaming lava fields and bubbling mud pots. The best time to do this when driving in Iceland is from mid-to-late June to mid-September when it's safe and possible to hike.
The Sjonarnipa trail (S4) is a loop that can be done counterclockwise or clockwise, and it has some severe elevation early on in the hike. This makes it a good idea to warm up your calves before you head out on this hike. Once you reach the Sjonarnipa viewpoint, you'll enjoy a panoramic view of the Skaftafellsjokull glacier and its surroundings. On a clear day, you'll be able to see the Oraefajokull Glacier as well.
After enjoying the breathtaking scenery at Sjonarnipa, you'll walk down to Litanesfoss, another beautiful waterfall. From there, you can continue to Hengifoss, a genuinely spectacular waterfall that's unique because it's set against red and black cliffs. This is a must-see waterfall for any hiking lover. This hike is also a great way to experience the beauty of Myvatn and get away from some of the more popular tourist attractions. It's a true wilderness adventure that you will remember sometime soon.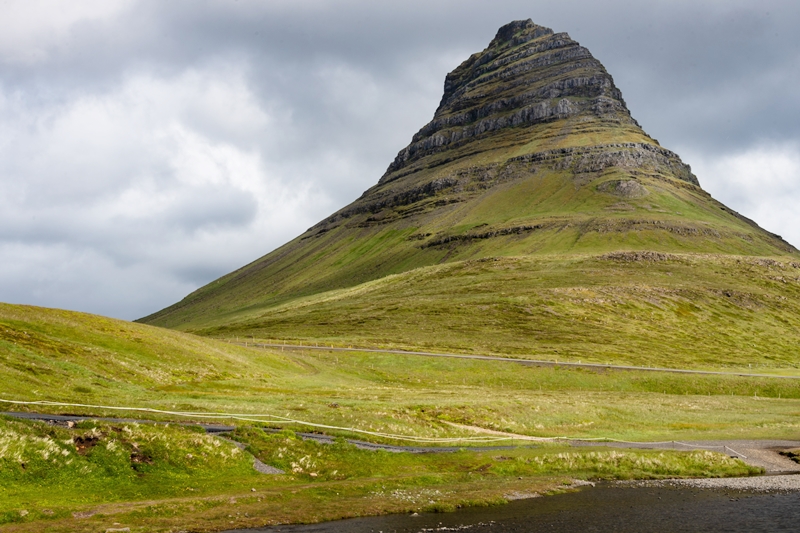 Grain
Gjain is a beautiful little valley you would never expect to find in Iceland, with blazing volcanoes and powerful huge waterfalls everywhere. However, I'm sure you will brave the long, corrugated dirt road (a 4-wheel drive is recommended) that leads here from the Haifoss and Stong farm area in Thjorsardalur Valley. In that case, you will be rewarded with a fairytale-like landscape of lush green grass, lava formations, and cascading waterfalls.
The ravine is well sheltered from the harsh weather conditions, making it very different from the barren terrain surrounding it. This has helped to make Gjain into a true oasis of green, with the river Rauda running through it. The most prominent waterfall in the ravine is the spectacular Gjarfoss, a tall cascade of water that spills over the volcanic rock into a pond.
Hot Tip: Explore Volcanoes
These majestic, unpredictable landforms are destinations in Iceland themselves. Volcanoes and their surroundings offer plenty of things to do, from hiking to getting inside a volcano. There's climbing Eyjafjallajökull, arguably Iceland's most popular volcano. There's also witnessing a volcano erupting in real time, like what some have experienced recently in August. Get to know more about Iceland's volcanoes and how to visit one here.
You can also walk up a small hill to see the unique lava formations from above and stand in clouds of steam from a geothermal vent. If you're a fan of Game of Thrones, you might recognize this location from the "Dance of the Waterfalls" episode of season 4, where Brienne of Tarth and Arya Stark fought. Gjain has also been used for several other scenes, making it one of the most significant places to visit for those who love the show.
Final words:
Experience the breathtaking beauty of Iceland through its best hiking trails offering both scenic views and challenging terrain. During the summer months, explore the enchanting landscapes, surrounded by volcanic activity, making it a hiker's paradise. Glymur Waterfall, Iceland's second-largest waterfall, is accessible through a guided hike that takes you through serene landscapes to the Hvalfjordur fjord. The trail demands balance as you cross a river and a tree trunk. Svartifoss, a mesmerizing waterfall emerging from basalt columns, offers an easily accessible trail starting from the Skaftafell Visitor Centre. Sjonarnipa trail grants panoramic vistas of glaciers and waterfalls, while Gjain rewards adventurers with a hidden valley of greenery, waterfalls, and unique lava formations. Volcano exploration is a must, with the opportunity to hike, witness eruptions, and even spot Game of Thrones filming locations.