Do you know the name of this flower? I really don't know.
This flower is common in Sri Lanka and it is beautiful in red.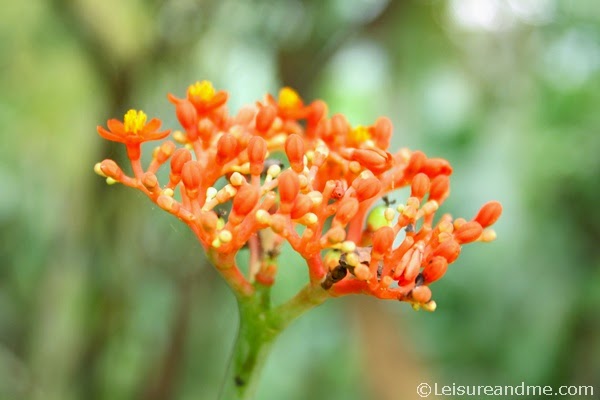 It appears like a bunch of tiny flowers.
Below is its fruits (cant eat though),behind you can see a leaf of the plant.
If you know the name(Sinhala, English or even a botanical
name),please share it as a comment.
Do you have any Wordless Wednesday post? Please share
below.