Brussels is a city easy to love. Immortalized in a tender song by the chansonnier Jacques Brel, the capital of Belgium seduces at first sight and just a walk through the streets of the historic center to feel all the charm of a city that has its roots in history.
It is difficult to remain insensitive to the magnificence of the Grand-Place, with its fifteenth-century Gothic style buildings what is considered one of the most beautiful squares in the world and pride of Belgian architecture.
For those visiting Brussels, the point from which to start is exactly the Grand 'Place, a true jewel of Belgian architecture. Nowhere else in the city is possible to find, all together, so many buildings and so richly decorated as those that surround it. These are the buildings of the corporations, an expression of the organization of the roles of the social classes. No wonder the Grand Place has been declared a World Heritage Site. The colorful flower market that characterizes its particular charm, embellished by the play of light of the buildings when night falls. On the first Thursday of July there is the Omegang, a traditional costume procession of corporate representatives.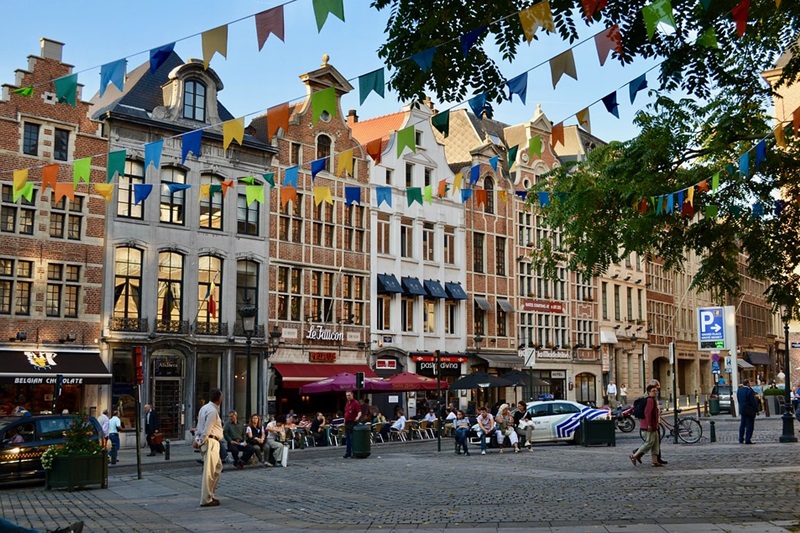 Brussels is served by two airports: Zaventem, about 15 km from the city center, and Charleroi, further away, more than 50 km from the center. It is possible to reach the city by train, bus, local taxi or private car service such as http://www.airport-transfers-direct.com/.
The Belgian capital is full of museums, all different and very interesting, the sweet tooth will remember the Museum of chocolate and cocoa, and important monuments, the most famous is the Hotel de Ville, the Town Hall, in the beautiful Grand Place. From the square you can reach the Galerie Saint Hubert, one of the most prestigious covered passages in Europe and one of the most popular places in the city: here you will find bars, chocolate shops and luxury shops. The historic center is bordered by the ring road of the great avenues called Petit Ring and has a pentagonal shape.
Beyond the Royal Palace area there is the 'European Quarter', with the European Commission, the Council of the European Union, the European Parliament, the offices of the European Presidency, the Committee of the Regions, the political seat of Nato and Western European Union. In this area art nouveau coexist, futuristic buildings and classical architecture typical of the northern cities.
Read more Travel Tips: