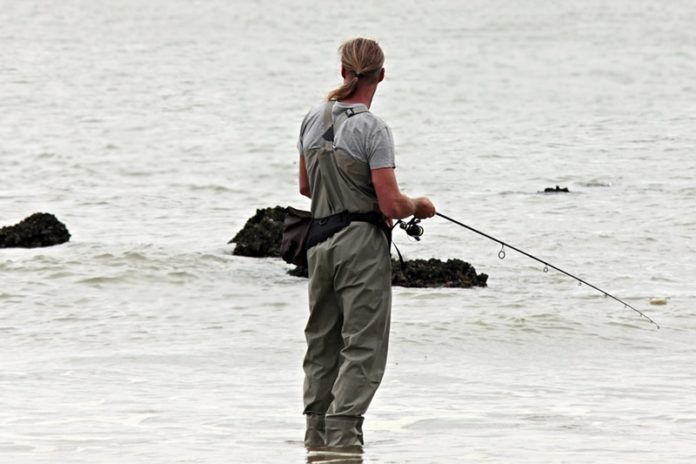 Fishing is considered as one of the oldest pastimes in human history. Technically, it wasn't a past time for the ancient people as they used this as a source of food. However, as time went by and people started to grow their own food, the idea of fishing for yourself seems to be quite impractical. After all, you can still get full by eating root crops and animal meat without making an effort to catch fish. When marketplaces came to be, the need to personally fish for your own was replaced by other people catching the fish for you. Fishing, as an activity, is now considered as a hobby rather than a business venture. Learn more about its history here.
However, fishing can be an enjoyable experience as well. There's just a certain je ne sais quoi about catching your own fish and cooking it on your own as well. This assures you that you are getting the freshest fish available. A freshly caught fish also tastes very different from the frozen ones on the market. You don't need to cook it for far too long and the flavor is richer and overall better. There's nothing quite like it, which is also why people like trying to fish all over the world.
Here in the United States, one of the best places to fish is in Florida. All the water in the area is very abundant in all kinds of fish like bass, trout and mackerel. It is also very accessible as there are a lot of places to fish in mainland as well. Ponds and rivers have their own fishes as well. Whether you would want to stay inland or go to the open seas, there are numerous fishing vessels that you can rent. Clearwater Fishing Charters, for example, offers the whole boat riding experience from catching fish to learning about the environment. It really just depends on you on what kind of adventure you would want to experience with your fishing excursion.
Basic Tips You Need To Remember When You Go Fishing
Get A Fishing License
In Florida, you cannot just go out and fish just because you want to. The Florida Fish and Wildlife Conservation Commission have the right to stop any kind of fishing activity without any license. It will depend on where you would want to fish as there are different licenses for freshwater and saltwater fishing. There is a fee for the registration for all the papers that you need to process. However, you can forego all of this if you will hire a boat that is licensed under the commission. As mentioned before, there are many for-rent boats on the coastal areas and fishing sites. Just make sure that they have the license and you are ready to fish. Know more about these licenses here: https://myfwc.com/license/.
Have The Proper Fishing Equipment
Going fishing without the rod is like going outside without clothes: you can do it, but it is very embarrassing. There is a lot of fishing equipment stores around Florida, so feel free to check them out if you can. You may want to have a fishing rod that has a spinner if you are just beginning to learn how to fish. If you are going to hire a fishing vessel, most of them do have their own fishing equipment on hand so you don't have to buy a new one. However, if you want to fish regularly even outside of Florida, you may want to start shopping for them.
Know The Perfect Time To Go To Florida For Fishing
Like certain crops, fish have seasons as well. You need to research and learn about them as each kind of fish has a different time of abundance in the waters. For example, bass is very abundant in the spring at around the end of January to February. Other fishes also start becoming abundant at around this time until April or May. You also need to learn the tide schedules as this affects your fishing. Also, it would be logical to avoid fishing in extreme weather conditions, especially offshore. Check the weather conditions before you head out. Search the internet and listen to the news for weather predictions as you don't want that to be an issue once you are already in the middle of the water.