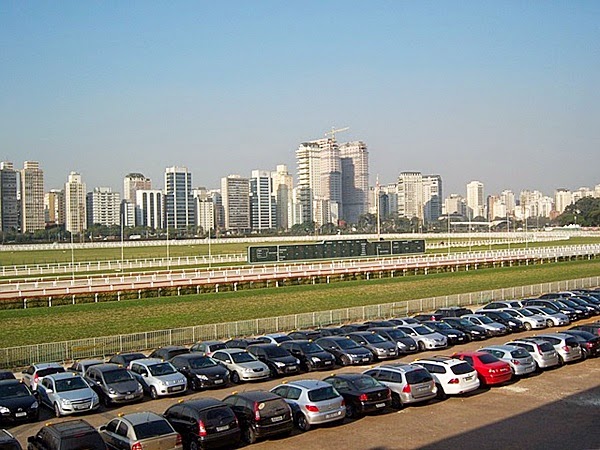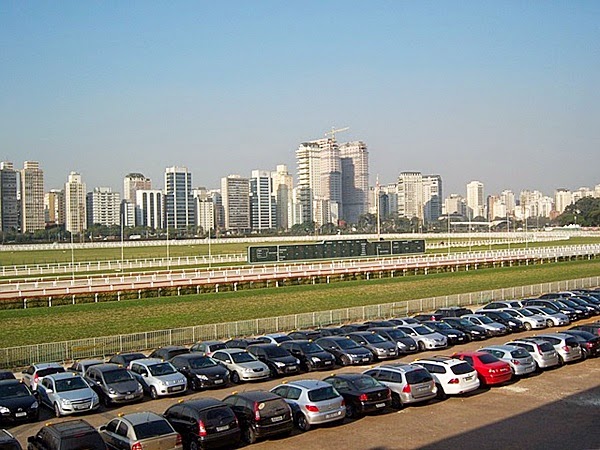 If you are a frequent traveler, then you'll find that it is easier to park your car in the airport. Even if you are not a frequent flyer, you always need to plan how to park yourcar till you arrive. You can easily find solutions for airport parking, but it's not easy to find the best prices for it. Now here is some information that will help you to have a trip with peace in mind while save some money on your airport parking fees.
Airport parking with Gosimply.com
With Gosimply.com, you can find the airport parking from around the world. The best thing is that you are able to check the prices before the actual booking. Whether it is your car or a rental vehicle, it is better to know how much it will cost you to park it at the airport till you arrive back. That is why most people love the service offered by Gosimply.com
With this site, it is really easy to check available parking options in the airport you are planning to depart.To book airport parking,simply visit 
Gosimply.com
and select your preferences including the dates.
After you enter your requirements, just click 'search'.
You'll get the available airport parking with the facilities they provide for the given rate.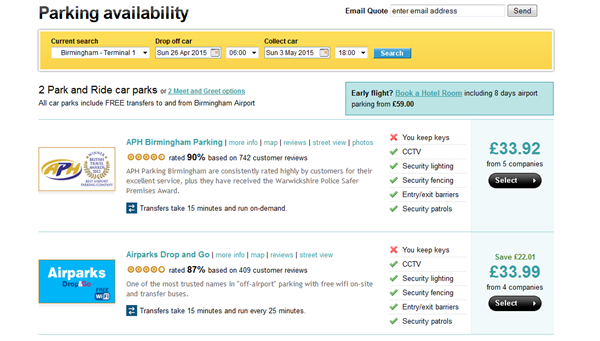 It is really easy to find and compare the rates without visiting many websites.
Once you select your desired option,it will go to a new window where you can see different companies which offer that price.You will also notice the other facilities which they provide or not provide under the same rate.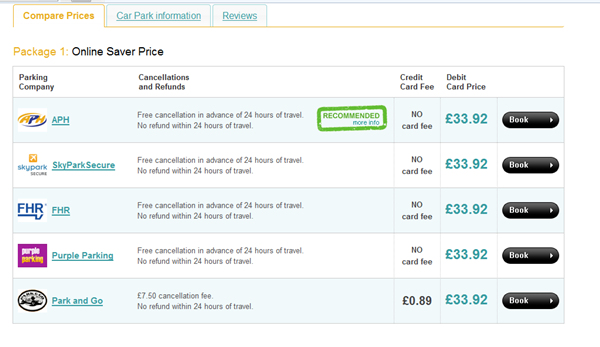 Simply select your best option and book airport parking before you start the journey.
Below are the services you can expect from Gosimply.com
24/7 reservations for airport parking online.
 It also allows you Rate comparisons between different parking facilities at different airports.
Their database is broad and you can then choose a site at a rate that is suitable with your requirements. Finally you will get a Tabulated rates comparison which  indicate the parking charges at airport lots
 Detailed rates that doesn't include hidden charges.
 Information that ease you to select airport parking which is most convenient to you. For example, they give the details like available security, key handling etc.
 Attractive promotions and discounts. If you search for coupons, you'll find attractive deals to use when you book airport parking through Gosimply.com. This is a great way to save some money while getting the same service.
Other than Airport parking, Gosimply.com offers some other travel related services too. You can book, Airport Hotels, Airport lounges, Travel insurance, Theater tickets and more services just by visiting Gosimply.com
Have a look into this website and you'll find that it is a great place to plan your next trip.