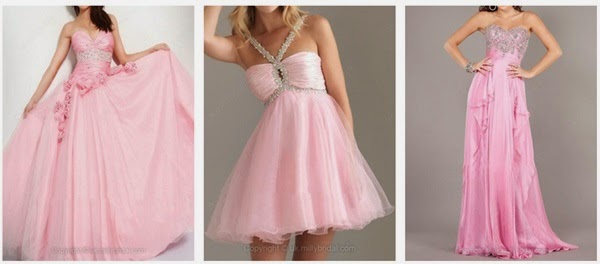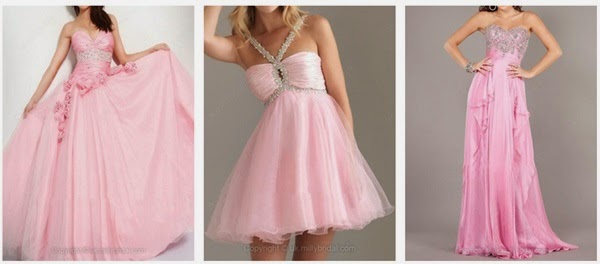 Are you
looking for a prom dress for your next party? Be it a prom night or a wedding,
it is important to select the perfect colour for your prom. Now, here is the
doubt! Many young girls struggle much when it comes to select a perfect prom
dress.
However, if
you are thinking of a perfect colour for your next prom dress, here is a clue. Pink
is the perfect colour associated with women, when it comes to select a colour. Interestingly,
there are different shades of pink available and this lovely colour stands for
youth, energy and sunshine.
So, why don't
you go with a pink prom dress?
Not only with
young girls, this colour make any women look like a princess or a queen!
If you think
of selecting a pink prom dress, don't think twice. Go ahead and buy your pink
prom dress. Here are some stunning ideas for
Pink Prom
Dresses
. I am sure you'll shine among the crowd. Do you know why? Pink is a
colour which suits with any complexion. So, you don't have to worry thinking if
this colour suits for you or not.
However, if
you go with a pretty pink prom dress, consider having matching accessories,
because, if you don't match other accessories perfectly, that can ruin your
look.
Here are few
suggestions of pink prom dresses which you can consider.
This A-line prom dress is up to Floor-length and decorated
with Beadings. I am sure this shade of pink is perfect for any lady whether you
are young or a grown female. Wear some simple but elegant accessories if you decide
to go with a pink in this shade and a similar design. Reason is pretty simple! That
is, simple accessories will enhance the elegant look of the decorated beadings.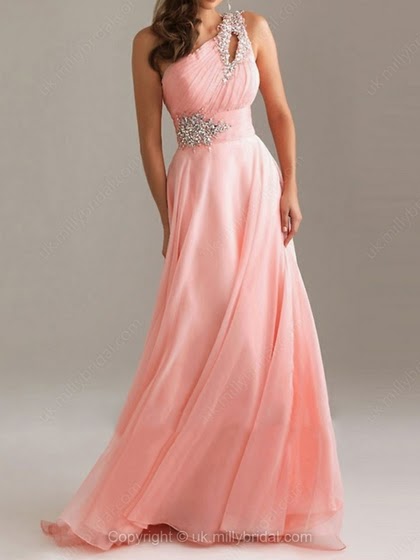 Above is another shade of pink, which is lighter than the
previous pink prom dress. Among different shades of light pink, you can select
a beautiful dress as per your choice. A light pink shade will give you a classy
look and if your selection is a pink prom dress decorated with beads, then
definitely it is going to be a hit specially for a young girl.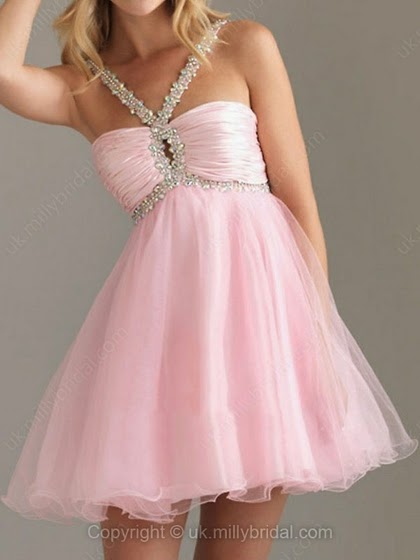 If you don't like to wear a floor length prom dress, don't
worry! Still, pink is elegant with short prom dresses too. Don't forget to
spend some time to select the matching accessories if you go with a short prom
dress. Select a perfect shade and give priority for your preference. You'll be
stunning at the party!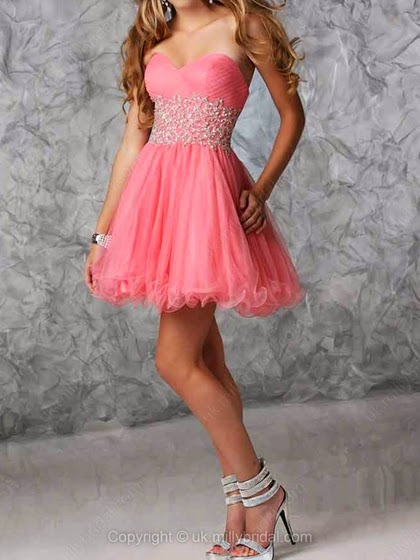 Above is another shade of pink and this bright pink will
make you look hot!
With a hot pink prom dress, I am sure you'll be the
princess of the day! You'll look hot and feminine. Use matching make up with
stylish heels and you'll have a strong diva look!
Once you select the perfect shade for your pink prom
dress, here are few tips to keep in mind. Be it a light shade of pink or a hot
bright pink, be it a short prom dress or a prom dress with floor length, be it
plain or decorated with elegant beads or sequins, try to match the perfect hair
do, make up and accessories. Don't forget about a matching clutch or a handbag
too. Of course, a stylish pair of heels will make you stand out. And don't
forget, among all these tips; finally give the priority to your preferences.
If you want more
ideas and inspirations to select a perfect prom dress, you can refer this website