Customized gifts are always a good way to show how much
you care for the person who receives it. It can be a T shirt or any appeal, a
customized greeting card, phone case which shares a special message from you or
even a custom pin will make the person who receives happy. From sometime I use
customized gifts and specially greeting cards to my family and friends. Therefore,
I know how excited they are when they receive a gift specially made for them.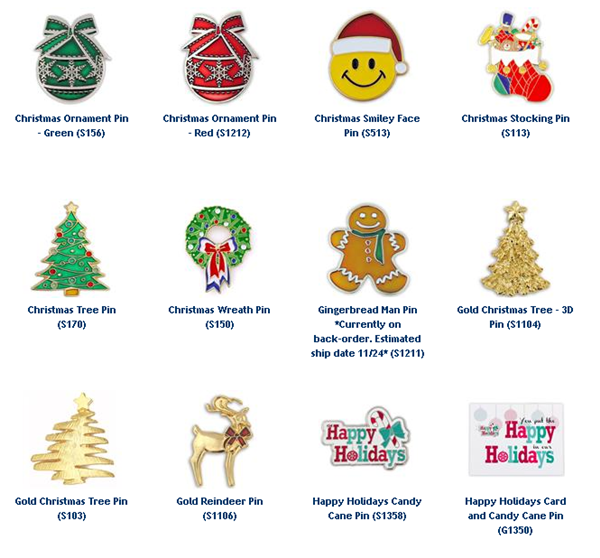 Holiday pins are really great for celebrating the spirit
of the season. With Pinmart.com you can find a complete line of Christmas
pins, Santa pins, Valentines Day pins, Halloween pins, Saint Patrick's Day
pins and more!