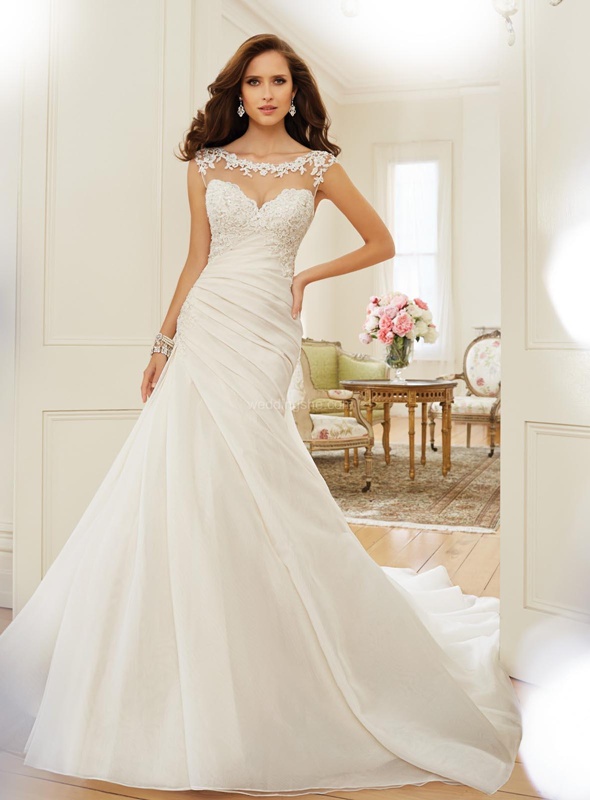 If you are planning your wedding and still in a confusion to select the right shade for your wedding dress, here are few ideas for you. Before everything, just think of this. Decide on your choices for a wedding gown. Do you really want to go with a pure white wedding gown or do you like to go with a shade of white?
However, when it comes to select a wedding gown, most of the brides to be have this same question.
They think 'Can I Wear a white dress or can I go with an Ivory Wedding Dress?'
Here are some of answers for you if you also think of the same and having doubt between a pure white wedding dress and an ivory wedding dress.Well, some think a wedding gown should be of pure white. If you try to select an ivory wedding dress, some of your relatives or friends will say, it looks odd to wear an ivory wedding dress for your wedding day. But, truth is that there is no such rule regarding your wedding dress. Finally, it is up to you and your choices. Ivory is another beautiful shade of white and it goes well with any skin type.
If you don't believe me, check some ivory wedding dresses and decide yourself. Here are some of the beautiful wedding gowns I selected to share in this post.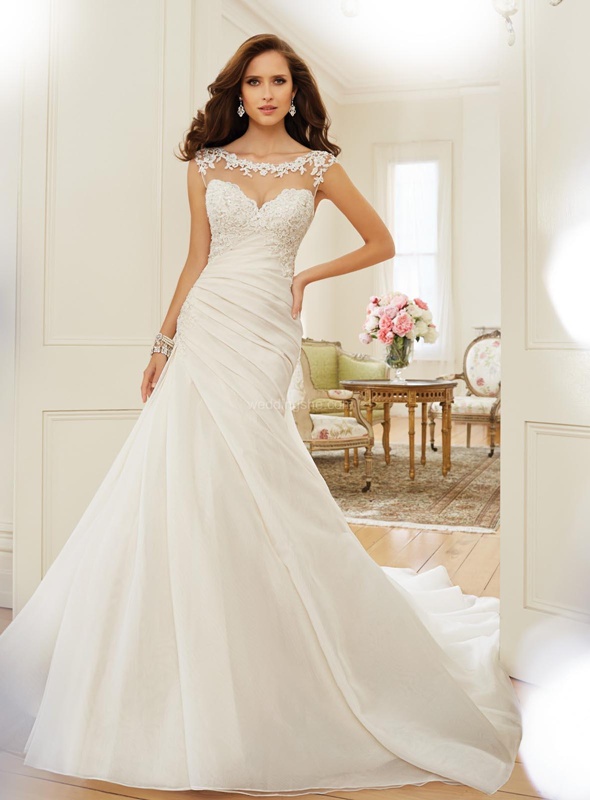 What is your idea about this ivory wedding dress? This elegant mermaid wedding dress comes with appliques. Did you notice the back of the dress? Actually it is with lace and a Backless Wedding Dress.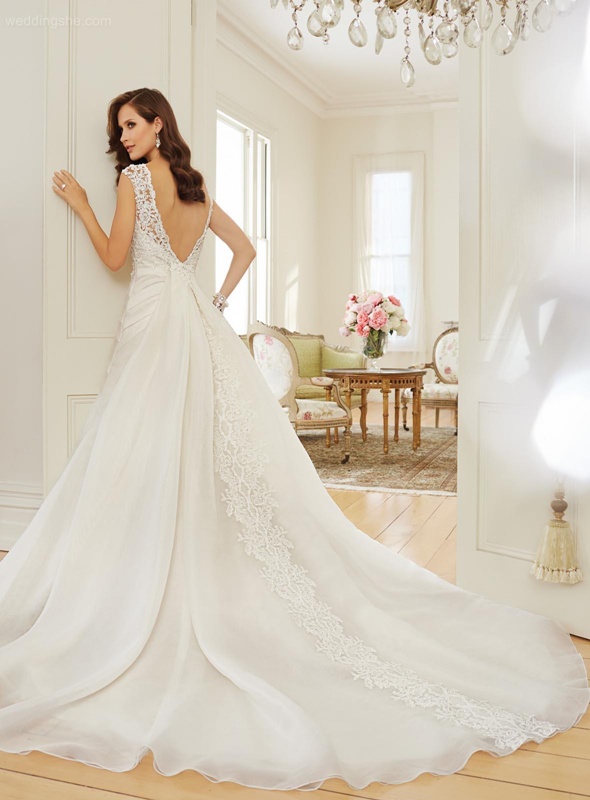 After all, this is an ivory wedding dress. Do you see anything odd or still do you prefer pure white wedding dresses?
Below is another beautiful ivory wedding dress.What is your idea about this Charming wedding dress with  Sweetheart neck?It comes with Appliques and made with Lace to make it a gorgeous Wedding Dress.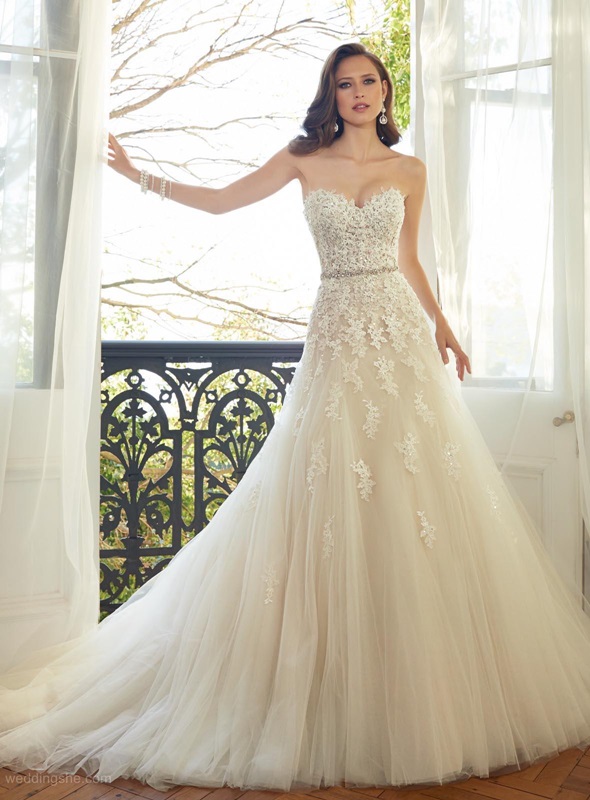 Then,do you worry about your theme wedding and selecting ivory as your wedding gown?Still,there are beautiful wedding gowns for your thematic wedding.For example,if you are planning a beach wedding,there are beautiful wedding dresses with ivory colour and matching with the beach theme.
Have a look into below beach wedding dresses of weddingshe ,I am sure now you need to have a beach wedding with one of these stunning beach wedding dresses.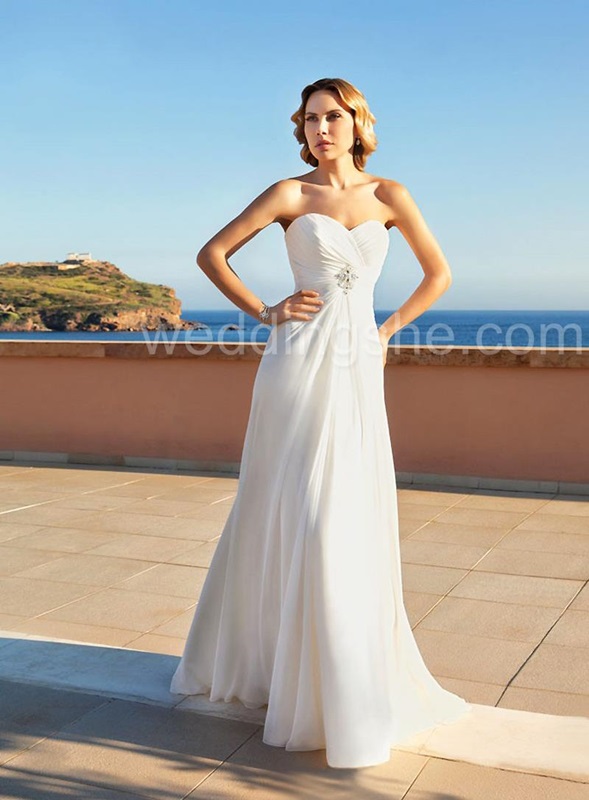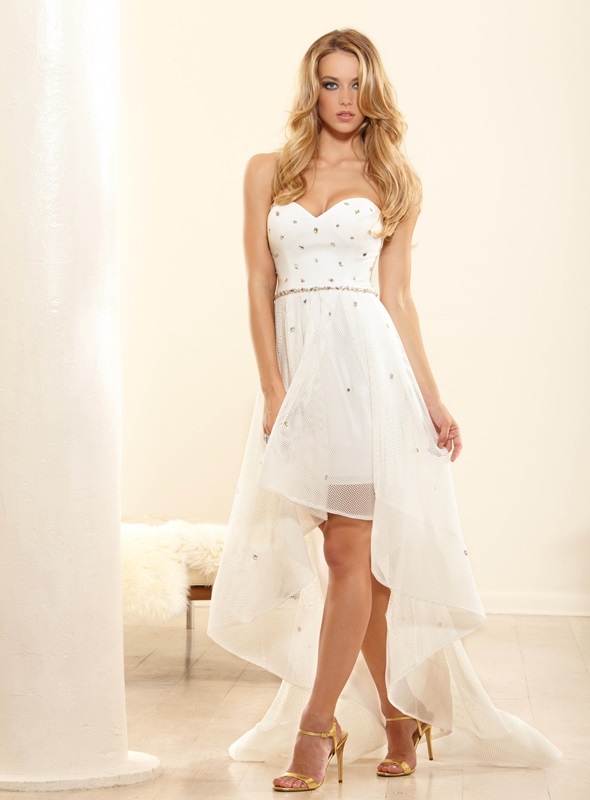 Ivory or Pure White?Which is your favourite Wedding Dress Colour?