This Honeypeachsg Bakery review will sure arouse your sweet taste buds. Why did I say that? Simply, we tried their cakes and cupcakes a few weeks ago and our experience was really wonderful. It is not only about the taste of the cakes we received. I cannot ignore the unique appearance of the cakes Honeypeachsg Bakery has to offer. If you look for cakes in Singapore for any celebration, then it is worth looking at Honeypeachsg Bakery for available designs by visiting honeypeachsg.com. I am sure you will agree with me. You can easily choose unique and wonderful cake designs that are also photogenic which is one of the things to check in celebration cakes same as the taste. Well, with our wonderful cake tasting experience, here is the Honeypeachsg Bakery review.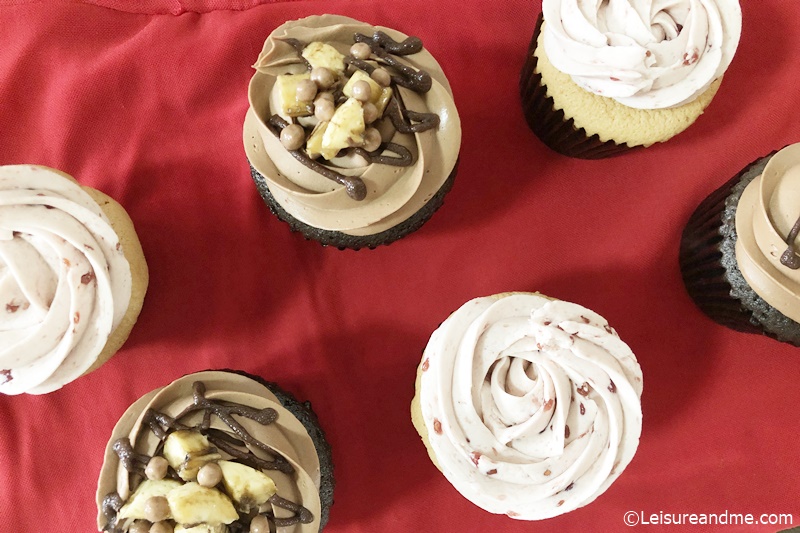 Honeypeachsg Bakery Singapore
Established in 2019, Honeypeachsg Bakery is a boutique bakery that specializes in customized cakes and desserts for special events such as birthdays, corporate events and weddings in Singapore. Honeypeachsg Bakery's best selling cakes include Earl Grey Lavender Cake, Sea Salt Chocolate Salted Caramel cake and Hojicha White Chocolate Cake. Although it is a bakery with a short history, you will find unique and gorgeous cake designs to buy.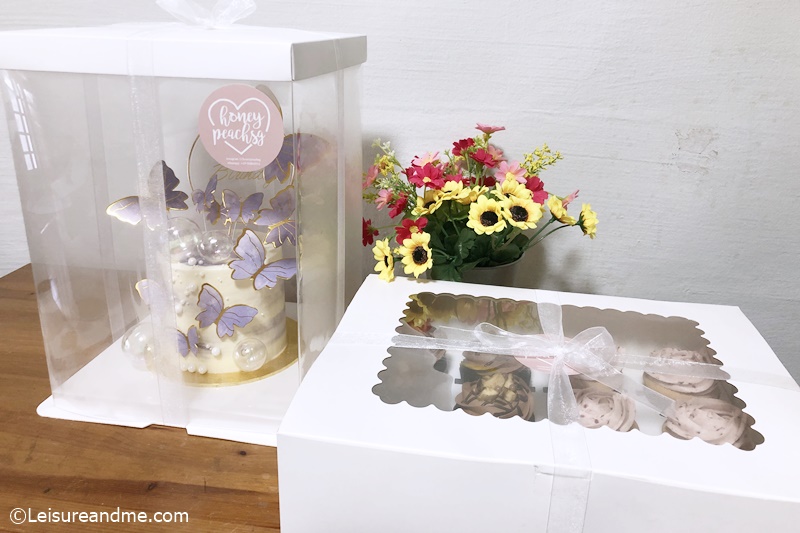 Our Honeypeachsg Bakery review and experience
Now, back to our Honeypeachsg Bakery review and tasting experience! We received Misty Butterflies cake and Assorted Gourmet Regular Cupcakes from Honeypeachsg Bakery to facilitate this review. The good thing is that you can easily order cakes and desserts when you visit their website. Other than that, you can even select your cake flavours once the design is selected.
Misty Butterflies cake from Honeypeachsg Bakery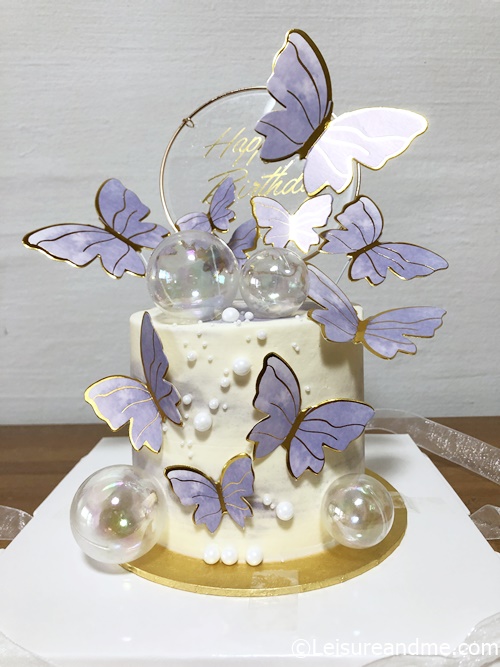 You will agree with me that this cake is really beautiful. With cute butterflies and with soft pastel colours, the cake will attract anyone's eyes. The bubbles and pearls on the cake make it more attractive. When I received this cake, I couldn't take my eyes off it due to its gorgeous design.
Before actually tasting the cake, I spent time admiring the gorgeous decoration and its design. Yes, truly this cake is beautiful and you can make your dreamy birthday celebration wonderful!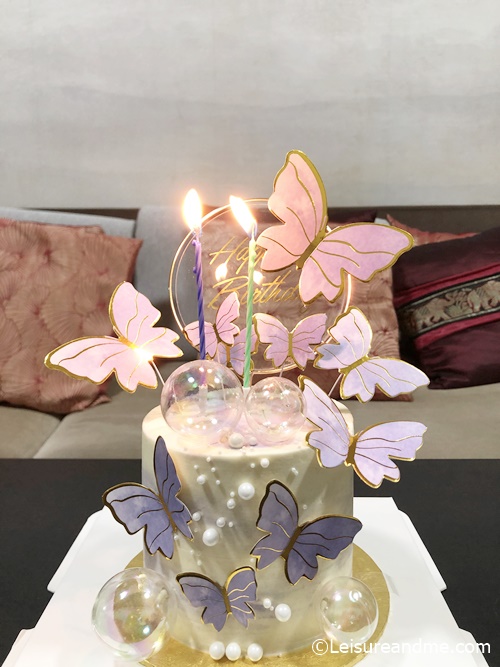 Not only the gorgeous appearance, the cake was delicious too. We requested cookie butter flavour for our Misty Butterflies cake. The taste was soft, sweet and heavenly. It was not too sweet too. With cookie butter flavor , we could enjoy each bite of this cake while admiring its beauty and butterflies on the cake.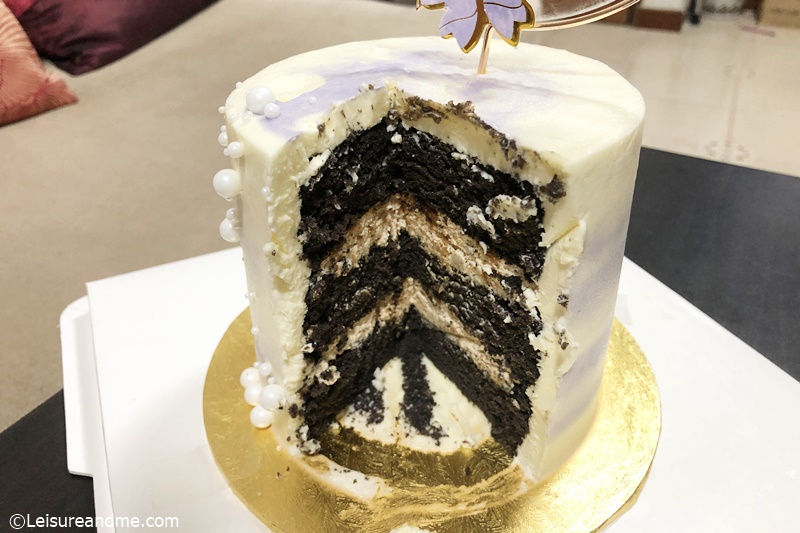 Check more details of Misty Butterflies cake.
Assorted Gourmet Regular Cupcakes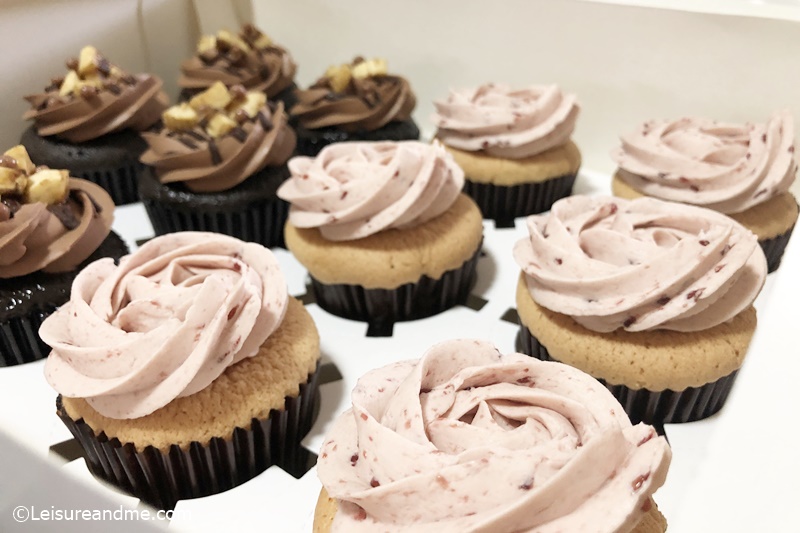 Honeypeachsg Bakery also offers cupcakes and we received Assorted Gourmet Regular Cupcakes. It was a box of 12 with cupcakes in both Chocolate Banana and vanilla raspberry flavours. Customers can easily choose their favourite flavours when they place orders.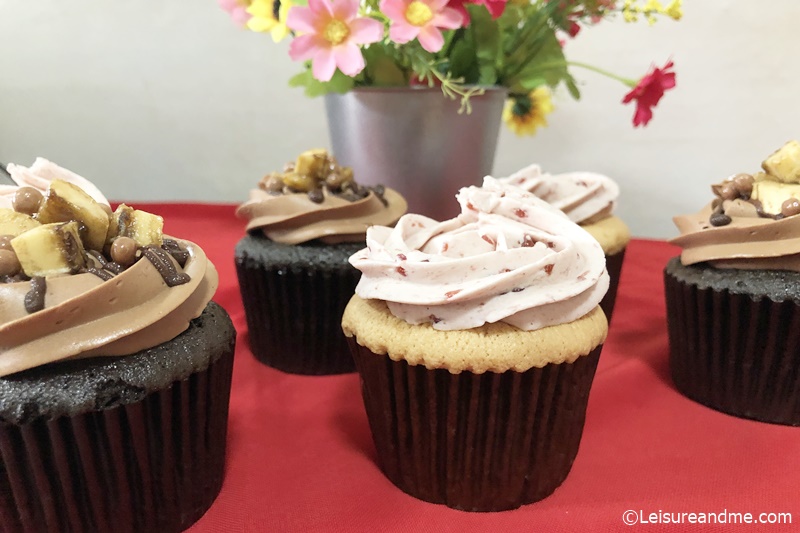 These cupcakes were my kid's favourite and he enjoyed those more than us. Other than beautifully arranged cupcakes in a box, we loved its soft and moist taste. Each bite of these cupcakes will give you heavenly experience and suits any occasion including birthdays and weddings.
Check more details of Assorted Gourmet Regular Cupcakes
Features of Honeypeachsg Bakery Cakes
After our tasting experience, below are some of the reasons for us to recommend these cakes and desserts from Honeypeachsg Bakery.
Gorgeous designs packed with deliciousness
Easy online ordering system
Availability of different designs
Fast delivery
Free delivery for orders above $150
Reasonable prices
Finally,this is our review.Why don't you visit Honeypeachsg Bakery to check your favourite cakes and desserts from their available products? Visit www.honeypeachsg.com for more details.
Disclaimer: We received these cakes from Honeypeachsg Bakery in order to facilitate this review. All opinions are based on our experience.