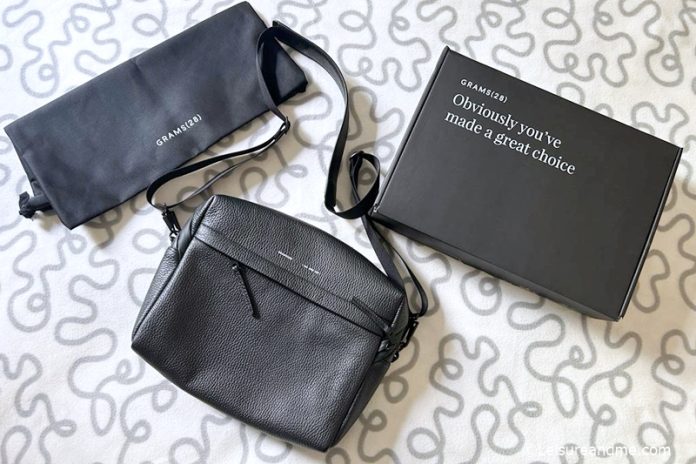 A sling bag is a convenient and practical option for air travel, and specially for long-distance travel to carry the most important items. It provides easy access to essential items while keeping hands free. This is why I love my recent finding from GRAMS28. Their 154 City Pack is a great sling bag for any travel that keeps me trouble-free, specially at counters. Therefore, here is my 154 City Pack review using the sling bag I received from GRAMS28. I am sure you'd like to read my experience and review with this new sling bag from GRAMS28! 🙂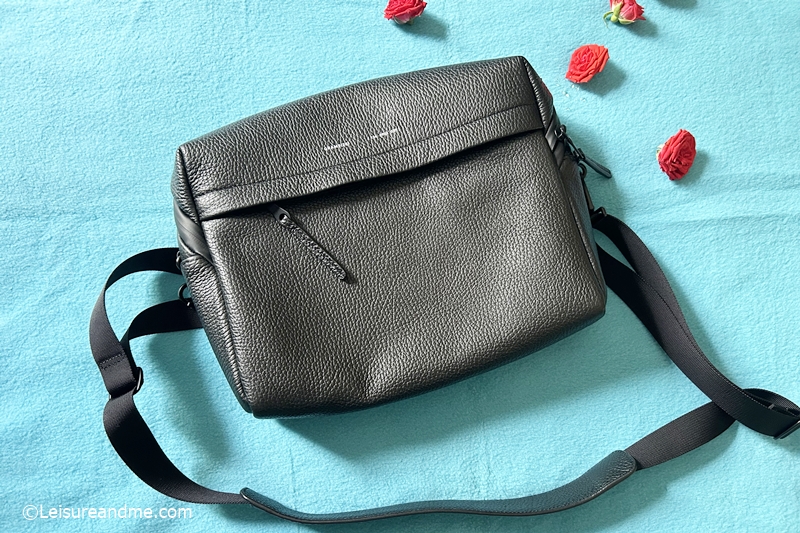 Recently I received this sling bag from GRAMS28 which is named 154 City Pack. This versatile travel product is really useful for me during our holidays to pack our essential documents such as passports and flight tickets. Those who travel frequently know how many times you have to open your handbag or bag to take passports out. With other hand luggage and things in hand, specially on long-duration holidays, this is the most uncomfortable thing for me until I board. Moreover, I have to take care of all the documents without losing any. So far I used a large size zipped folder to keep everything in. This folder was inside my backpack. It was not that comfortable. But, 154 City Pack is a great choice where I can keep all the important documents including my phone inside the bag. Here is the product page to read more.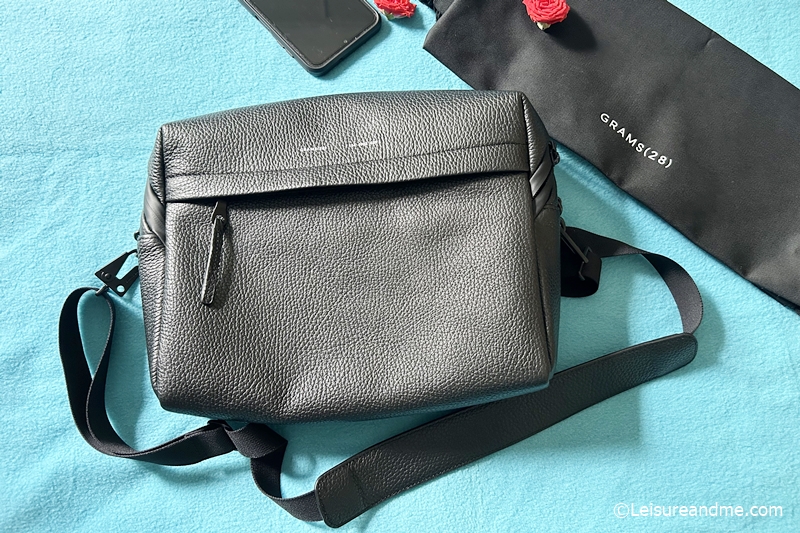 Why I like this sling bag 154 City Pack from GRAMS28?
Simply, it is not too big and not too small as well. It has enough space for my travel documents including tech gadgets such as a phone and even a small camera too.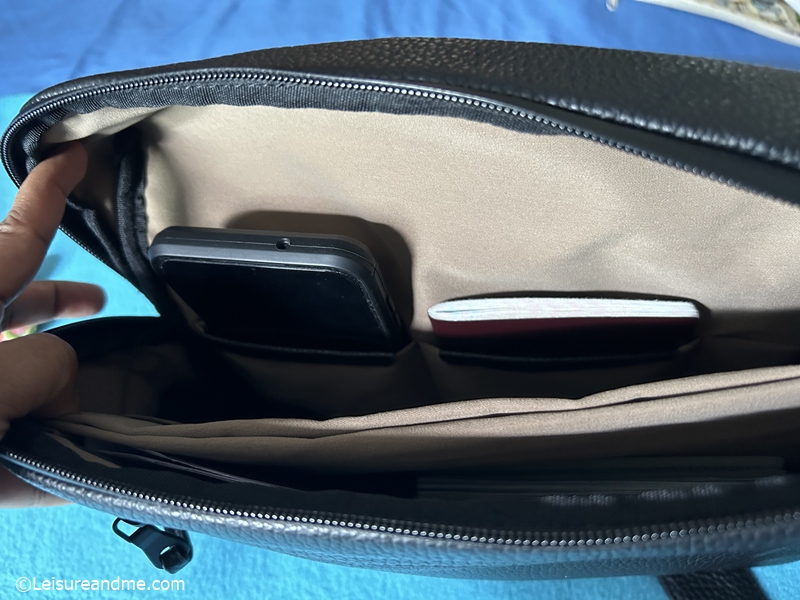 Although I didn't pack many things inside the bag I received, it is with enough space for all essentials onboard. The below photo is from GRAMS28 which showcases how you can arrange your 154 City Pack. You can even pack a small water bottle inside your bag!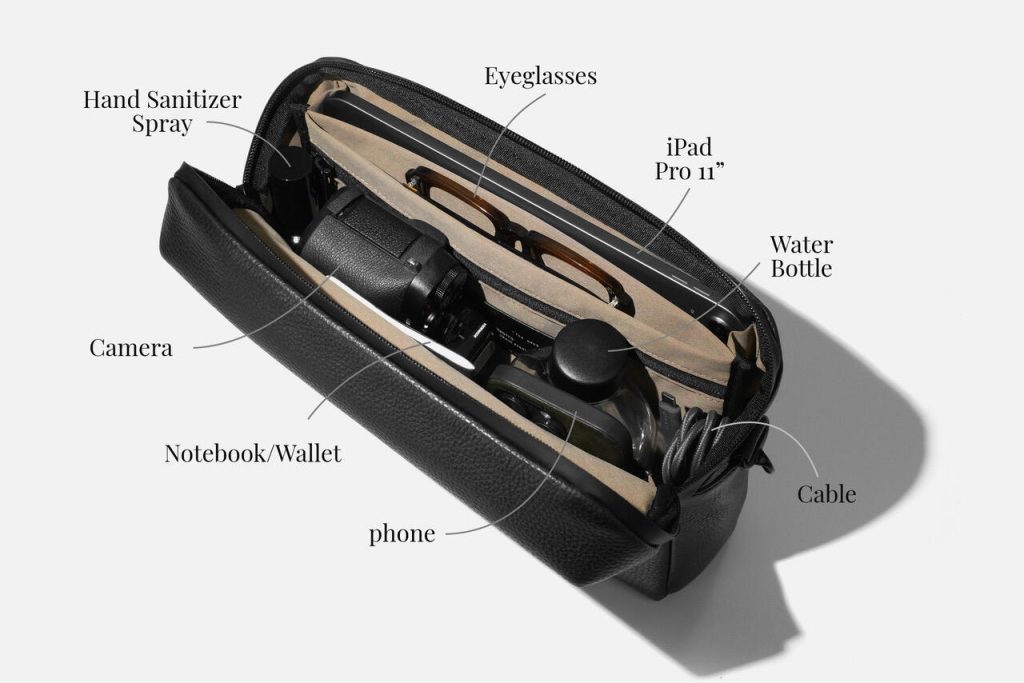 Features of 154 City Pack
Here are some features of this sling bag that are worth mentioning.
This bag is made of full-grain Italian leather from the Gruppo Mastrotto tannery. The quality of the bag is on this quality leather which is also gold-rated by the Leather Working Group (LWG).
The design is simple yet elegant. It matches any style and will make you elegant too while carrying it.
Free shipping, lifetime warranty, and 30 days return period are other specific features of this product.
The bag itself is not heavy. Therefore, it is great for traveling with the most essentials in it.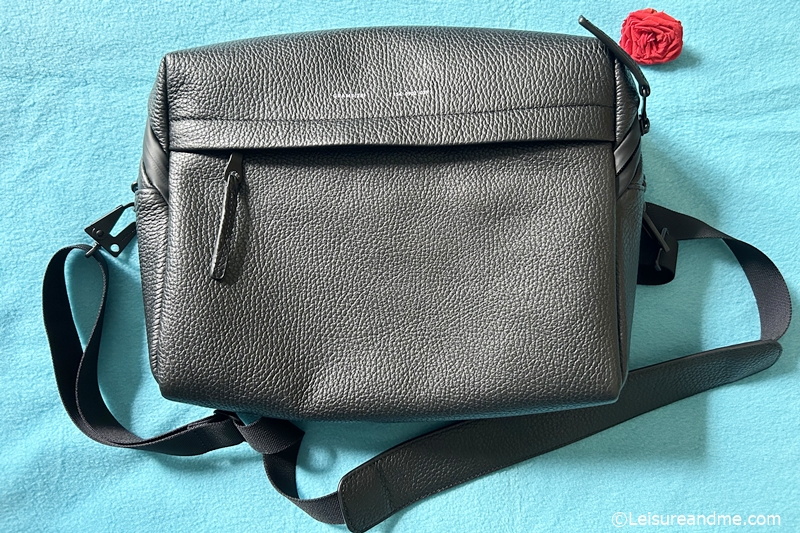 This bag also comes with organizational pockets which makes it easier to pack everything neatly and take any thing out easily. 🙂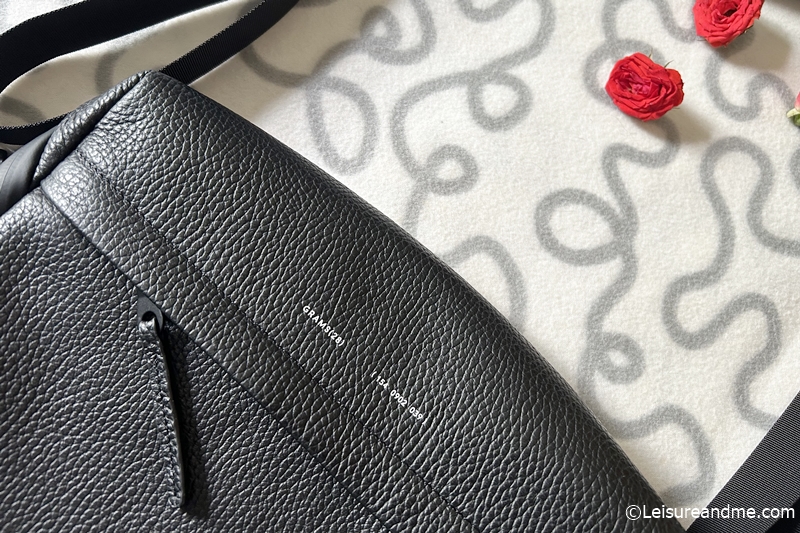 I really like this 154 City Pack and found that carrying it is not another burden while on holiday. Simply, it is useful and practical. It is lightweight too. I hope this 154 City Pack review is helpful for you to make a purchasing decision. Now, I know you are also curious to read more about this product from GRAMS28. 🙂 Please check here to read more details.