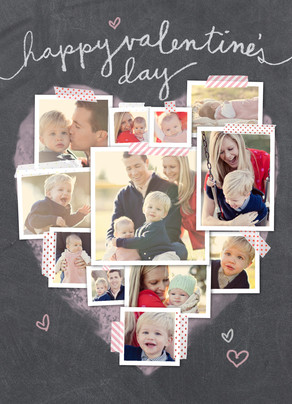 Valentine's Day is around the
corner.It is another reason to share gifts and thoughts with the loved ones.I
always like personalized gifts.How about a personalized greeting card than a
card just bought from a store?

I love the below themes,they are so lovely to send to a kid.
Cardstore
is a place to create and send a personalized card to the loved ones.Even they
will post the card directly to the address you provide.
It's
still not too late to send your friends and family beautiful personalized
Valentine's Day cards. Cardstore makes it super fun and easy to create
customized Valentine's Day cards for your loved ones!
What you have to do is,
-simply choose a Valentine's Day card
-personalize the card with your
recipient's name
-load photos from your computer,
Facebook, practically anywhere you store them
-and then you're done!
Cardstore can either mail cards
to you OR better yet, skip the post office and have them send it to directly to
your recipients!
It is really simple. Start making your personalized
Valentine's Day card at Cardstore!
Check
below offers before they expire!