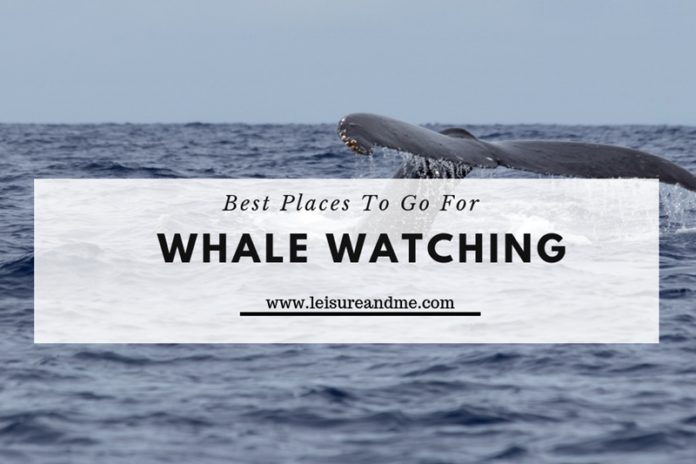 You will undoubtedly have heard of the island paradise that is Mauritius, famous for its beaches, reefs and amazing lagoons. Of course, there is so much more to Mauritius, with its rich and vibrant culture that is unique in that it was completely uninhabited until the early 16th century.
However, while you are planning your trip, you can't miss out on the opportunity to see some of the most remarkable creatures found anywhere in the worlds oceans, and because of the clear waters the experience of being able to swim with dolphins or join a whale watching tour is taken to a whole new level.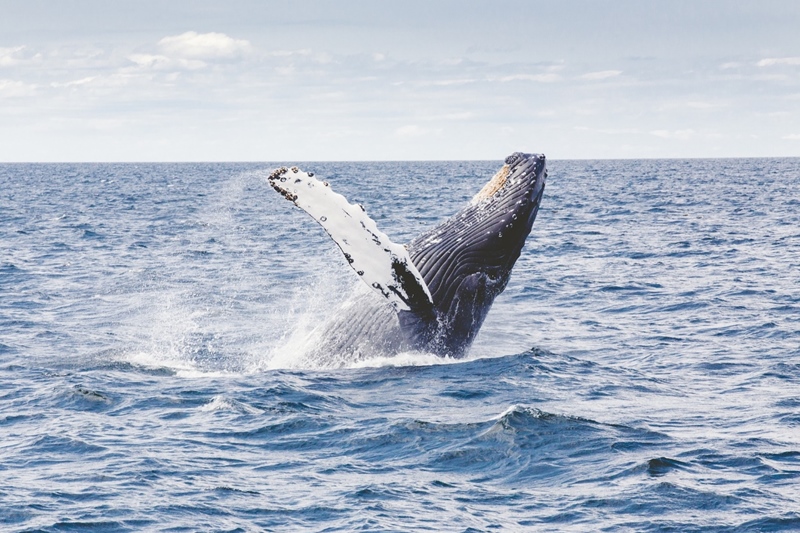 Where Are Whales Found Around The World?
There are more than 80 different species currently in existence in the world (although several types are endangered, so we may see fewer and fewer if we are not environmentally conscious). However, some are easier to spot in the wild than others, with varieties such as beaked or spade-toothed almost never seen – in come cases they have never actually been seen alive in the wild at all! https://marinebio.org/the-worlds-rarest-whales/
Thankfully conservation efforts now mean that your chances of seeing Sperm or Orca are pretty good, particularly if you choose your location and time of year carefully.
Sperm, Pilot & Humpback
In Mauritius you are likely to see sperm, pilot and humpback whales enjoying the warmer waters of the Indian ocean during mating season, however if you want to see other types you can head to other locations around the world. Mauritius may not be the only place in the world where you can see these magnificent mammals, but it may arguably be one of the most beautiful.
Orca, Humpback & Minke
Around Vancouver Island in Canada you are likely to see pods of Orca, Humpback or Minke as they migrate through the area in April.
Orca, Minke, Sperm & Blue
In June, July and August if you head to Europe you can potentially to see up to 20 species of whales in the waters around Iceland, and occasionally you might even be able to see them frolicking near the shore.
Blue, Fin & Sperm
Kaikoura in New Zealand is the home of male Sperm Whales, and they can be found in the area all year round – however you will need to look elsewhere if you want to see females or infants as they tend to enjoy warmer waters like around Mauritius. While other types are frequently found in the waters off New Zealand, they are generally only seen during migration time.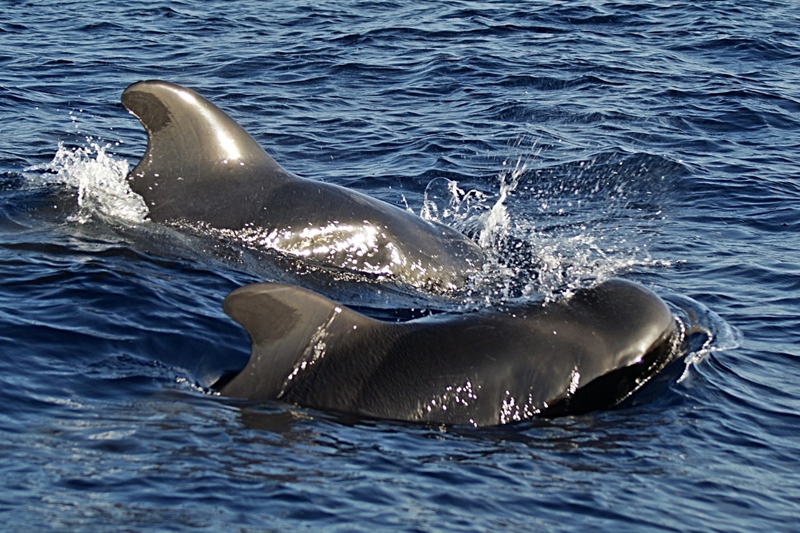 What Time Of Year Will You See Whales?
Although you can see Physeter macrocephalus (sperm) at any time of the year in Mauritius, if you want to increase your chances of seeing any of the other large ocean mammals it is best to plan your trip to the island nation between June and October.
You will need to book through a boat tour, and although the tour operators are experienced, there is still a large element of luck about whether you will get to see Cetaceans, which is part of what makes it a truly amazing and once in a life time experience, and another reason to join in the efforts to protect them (see why here). Even if you are not fortunate enough to see whales, or dolphins, you will still be entranced by the beautiful location.
The prime time to see these stunning creatures is during the Mauritius winter, however as the average temperature is around 22 °C / 71°F, you may be forgiven for not packing your winter thermals. Many of the tours will offer an opportunity to swim with dolphins, so you may like to make sure you have packed your swimwear, but most will have snorkels available for you use.
Warnings For Watching Tours
The majority of the ocean tours use a speedboat, in order to get you to the area to see whales and dolphins as quickly as possible. They generally are a far way out, and tours are usually only around 3 hours. It means the faster you get there, the more time you will have to watch. So for pregnant women, elderlies, and persons with certain medical condition – it is good to seek for medical provider's advice.
You may find slower catamaran or glass bottom boat tours that will head out in the right direction, and these are usually okay for most people. But since they are not as fast, it may lessen the actual time that you can spend on watching whales and dolphins.