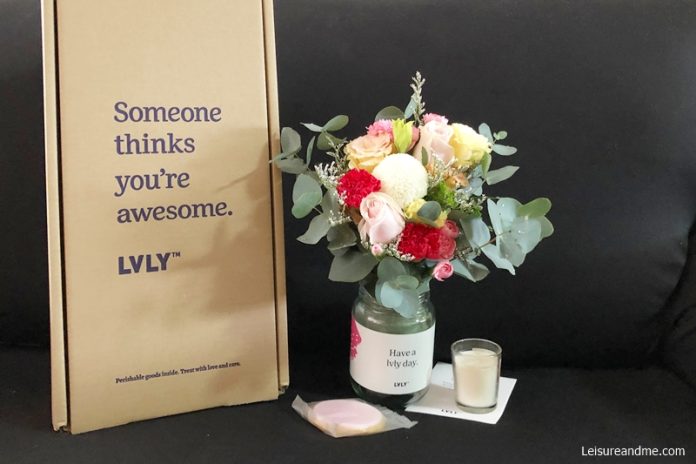 Flowers can make me happy & cheerful anytime. This is why you see a lot of flower photography on this blog. It simply shows my love for admiring the beauty of flowers. It was the right time when I received a flower jar bouquet from LVLY. It was a surprise to receive fresh flowers nicely wrap inside a box. Therefore, I thought of sharing what I received from LVLY as a review. I am sure you like to read about my experience with flowers from LVLY and hence here is a lovely review on LVLY flowers and gifts!
What is LVLY?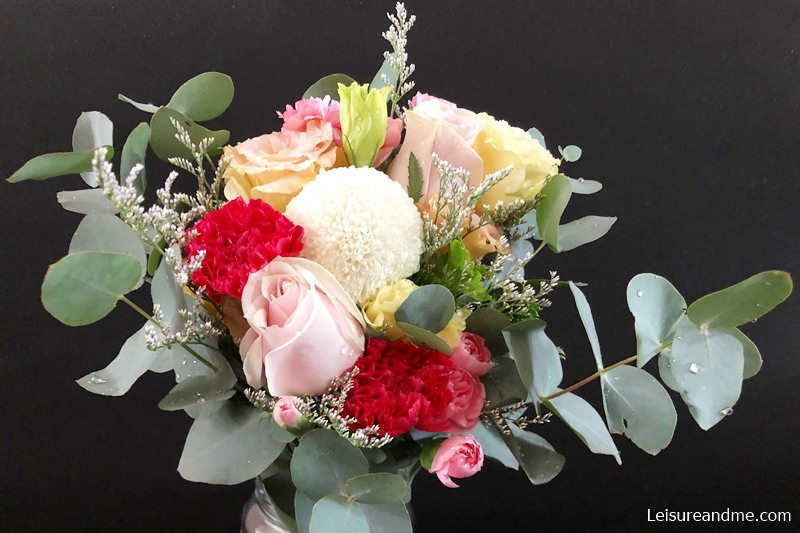 Founded by Hannah Spilva and Verity Tuck, LVLY is an online shop where customers can buy flowers and gifts from a range of products. Their business started in Australia supporting Aussie flower farmers. One of the unique features of LVLY business includes its longer-lasting flowers. After establishing itself as a flower & gifts brand in Australia, LVLY was launched in Malaysia and Singapore this year. This international expansion helps LVLY to thrive and for customers to find unique flower and gift design ideas for their loved ones.
My experience with flowers from LVLY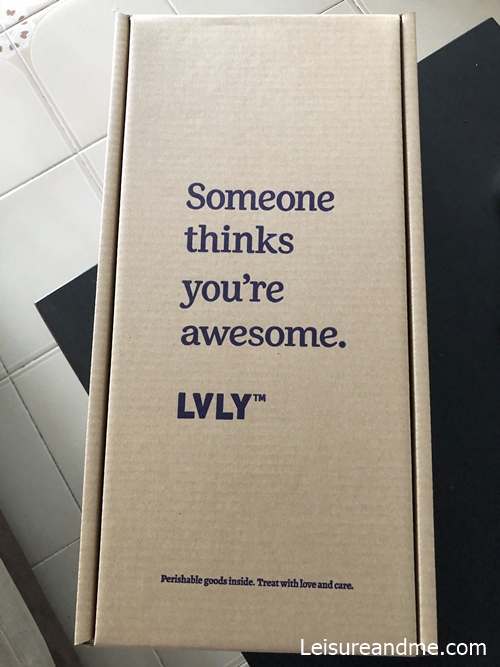 Well, as I mentioned at the beginning of this post, flowers can make me happy anytime. However, when I receive flowers from online shops, I always check the quality of fresh flowers including their arrangement. This flower bouquet from LVLY could win my heart at first sight. It was due to the beautiful packing.
Flowers were packed inside a cardboard box and therefore it could create a surprising moment until I open the box. The box includes a beautiful thought. It says 'Someone thinks you're awesome'. This is a really good quote to make someone happy when you send a gift as a delivery. I was happy to receive such a gift too.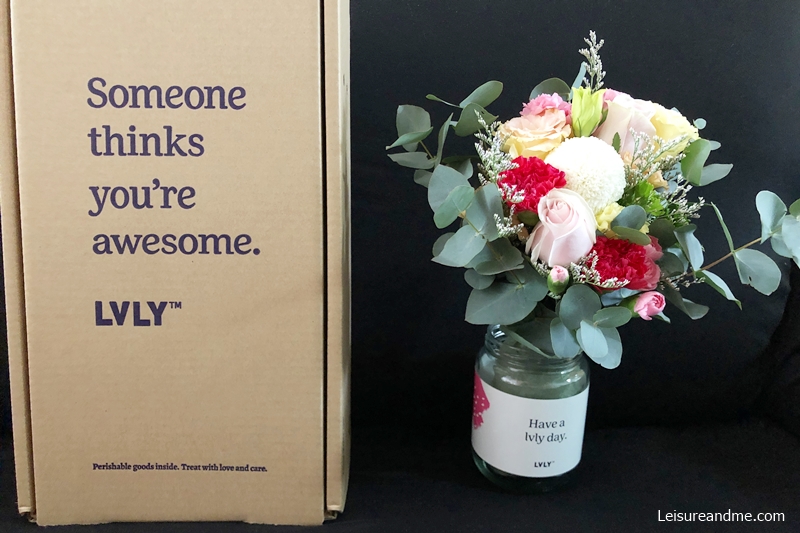 When I opened the box I could see a lovely arranged flower jar bouquet, a scented candle and a cookie. The glass jar was with the quote 'Have a LVLY day'. There was a message card too.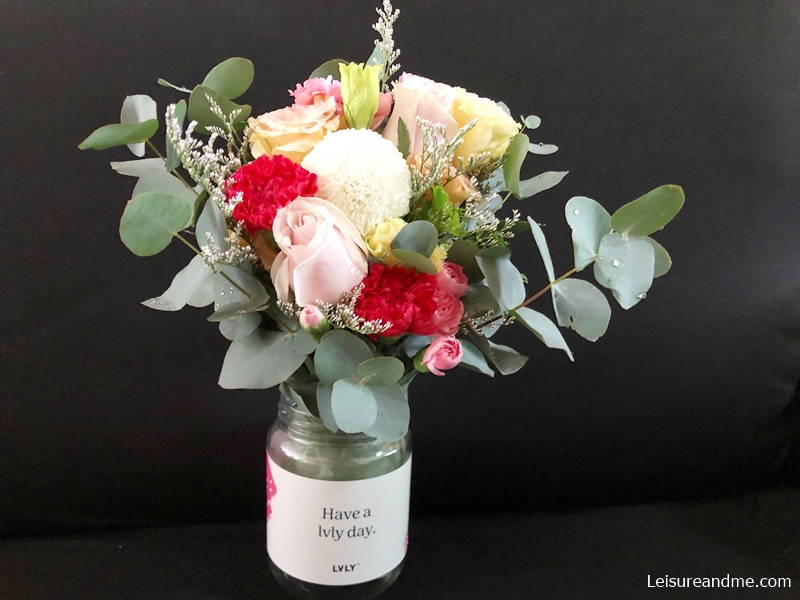 Then I took the flower jar out of the box. All flowers are fresh and nicely arranged. Flowers in this bouquet included Roses, carnations and lush green foliage. The colour arrangement was attractive and I was happy with my flowers as they could last more than 7 days with their beauty.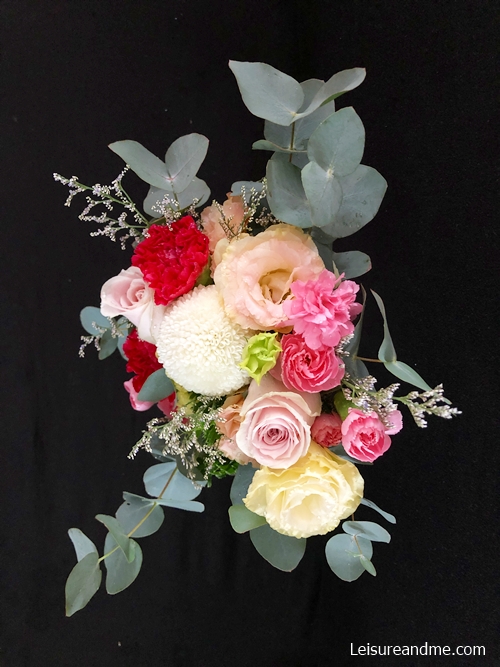 Reasons to choose LVLY for your flower gifts
With many florists in Singapore, what makes LVLY a place to find your flowers and gifts in special moments? I found some unique and helpful features that any customer is looking for in their flower delivery.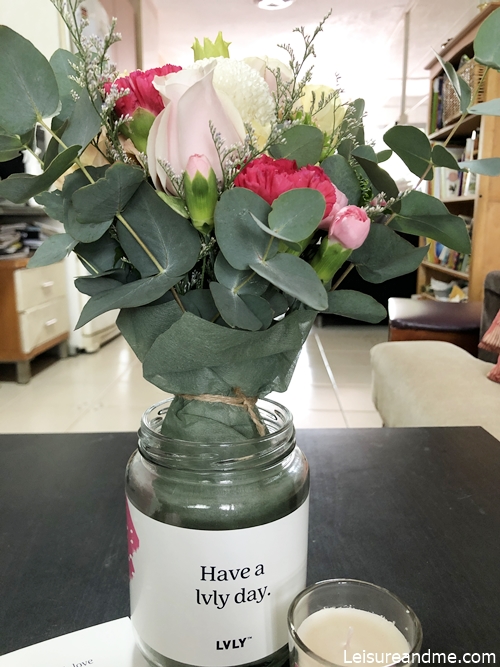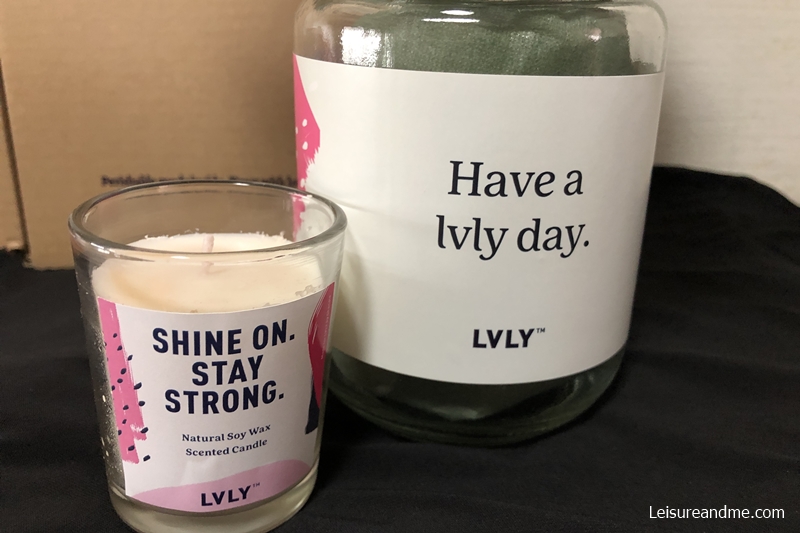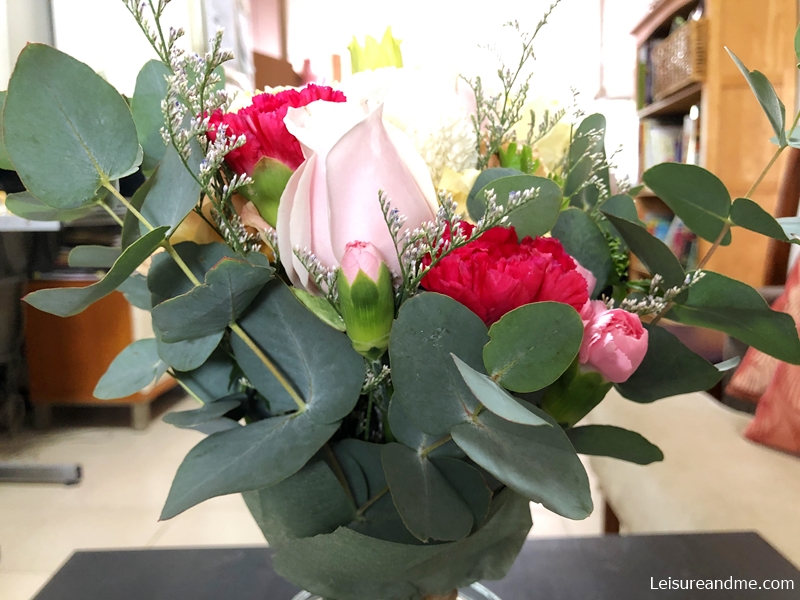 Unique flower designs and arrangements including flower jars
Same-day delivery if you order before 5 pm
Handmade flower arrangements by experienced florists
Competitive prices and availability of a range of gift options for different occasions
Customers can even create their customized LVLY Bundle
With these options, why don't you check the LVLY website to find more details? Think of someone who loves flowers to send a flower gift. Actually, you don't need a reason to send flowers to your loved ones. 🙂 Check www.lvly.sg to find out more details.