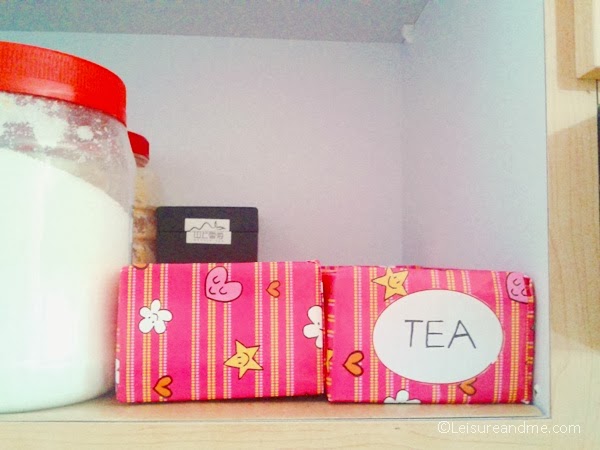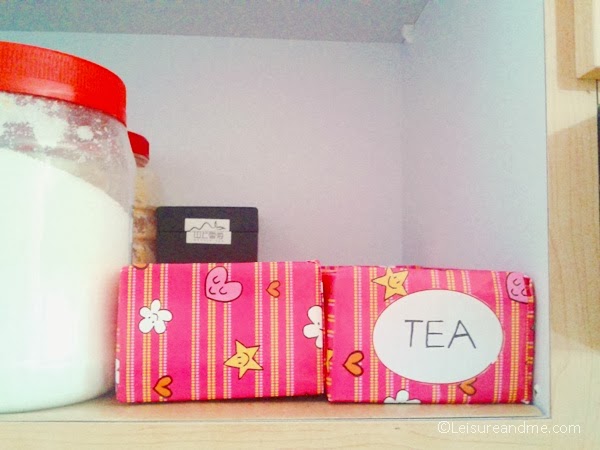 We use Fresh Milk everyday and I throw cardboard milk cartons daily.Then in my pantry,I have a small plastic basket to keep all tea bags.(different tea bags of types like black tea,Green Tea, Oolong Tea etc). This plastic container is little bit large,so I cant close the cupboard door properly and into sealed position.My idea was to buy a container that fits to cupboard size.Anyway I came up with this idea and it worked fine.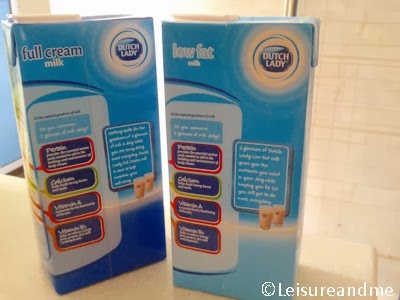 I found that I can fit 2 milk cartons into the space in Pantry cupboard shelf which I use tea and coffee related items.
I cleaned 2 empty milk cartons.
Then I cut the top of the cartons and removed the top part.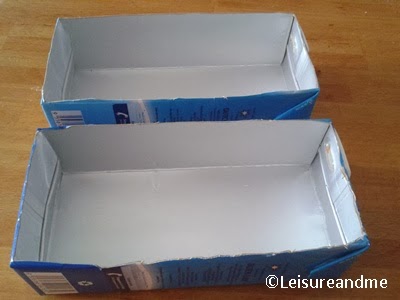 Cleaned again and dried using a soft cloth.
Then I covered both cartons with a wrapping paper.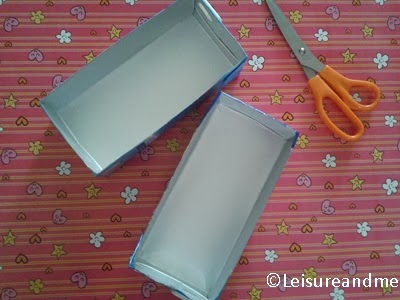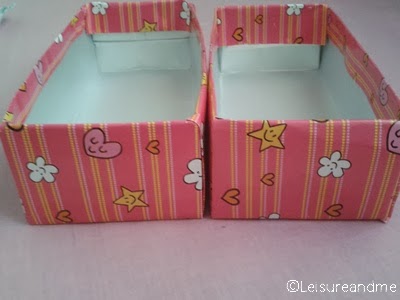 Anyway,I use a bottle for tea leaves.So,I only need this for tea bags.Once I tried to organize all tea in this containers,I found that I only need one.So,I labeled one with a tag 'TEA'. Other is still remaining in my pantry shelf.I am thinking of using it for coffee with a new tag.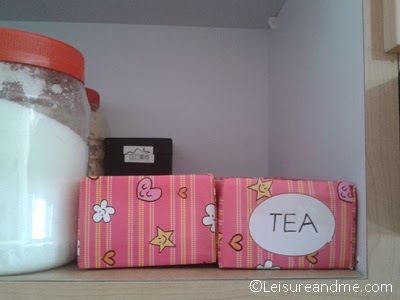 What do you think?I am sure you all throw Milk cartons daily,and on the other way,buy lot of plastic organizers for home.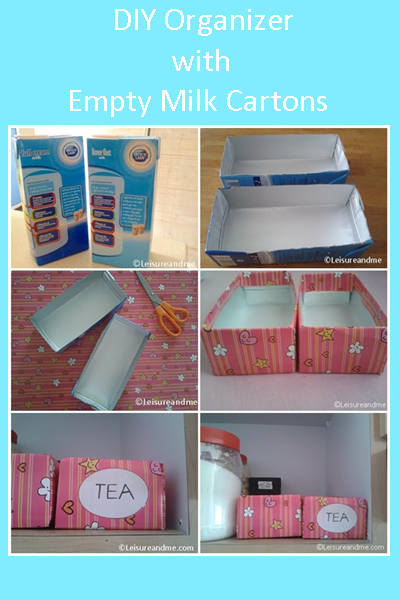 Oh I am so happy if you share this post or pin it 🙂
sharing with these events