It's a little vexing when your music comes with the sound of cars honking at each other, that lady in the cafe loudly exclaiming her exploits, or that baby in the clinic crying its lungs out. When you're just trying to jam to Post Malone or the booming orchestra of the Game of Thrones theme, these bombardment of noise ruins it.
This is why it's not surprising to know that noise cancelling headphones have become so popular these days. It's equipped with technology that can listen to the ambient noise of your surroundings and play your music in the exact opposite frequency. And it is for this reason why the Bose noise cancelling headphones are flying off the shelves. What started out as aviation headsets in 1989 has now become a must-have accessory for music lovers.
So should you buy into the craze and get yourselves the Bose noise cancelling headphones? Here's five reasons why you should.
Create your own personal bubble
For most people, productivity means not getting distracted by a clacking keyboard, clicking mouse, and the perennial sound of office gossip. With the Bose noise cancelling headphones (which you can start checking out when you click here), these become muffled noise. You'd be surprised at how loud your air conditioners are once you take off the headphones.
It also works well in noise-polluted areas. This includes cars honking in the streets, the sound of oncoming trains, ships down piers, and all the other places you can think of where very loud, drowning noises are a constant. Again, the noise is muffled out which means it becomes a humming and negligible background noise. It'll make your commuting a lot more comfortable.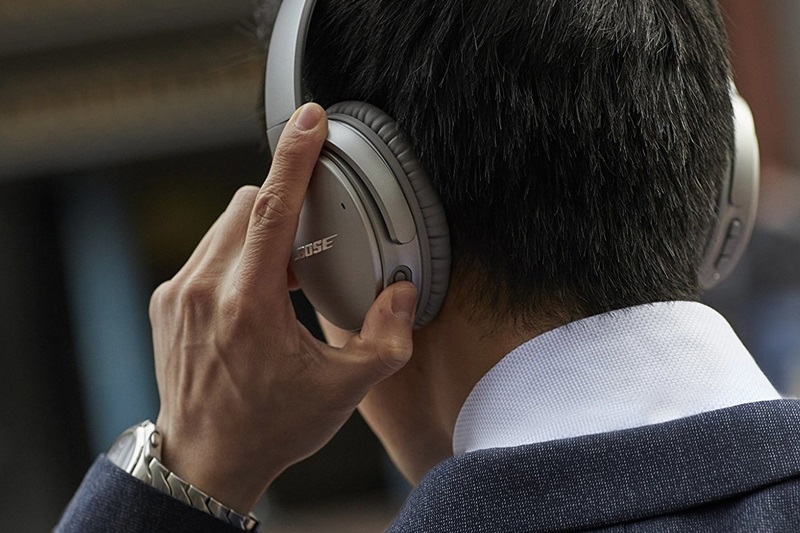 Less risk of permanent ear damage
Because we want to drown the noise coming from our surroundings, what we tend to do is pump up the volume of our music. But while it sounds normal to us, it's actually already dangerous for our ears. It's at a frequency and volume where it might cause permanent damage in our hearing. With the Bose noise-cancelling headphones, you can listen to your music at a normal volume, or maybe even lower.
You don't even need to play music just to use the noise-cancelling feature. Just put them on and let it get in between the loud noises from outside and your ears.
They work well with phone calls
The microphone that comes with the Bose headphones can pick up your voice easily even when there's a lot of ambient noise. What's more is you can also hear what the person on the other end of the line is hearing, like you talking, so you can freely adjust your speaking volume. In this way, you also don't need to strain your voice just so the person you're talking to can hear you.
You can adjust its settings through an app
Like any smart device, the Bose headphones come with an app. It lets you adjust the levels of noise cancellation, as well as update the headphones with the latest firmware. Through the app, you can check the battery level, which is important if the 20-hour battery lifespan isn't going to be enough.
Supports Google Assistant
If you're used to voice commands, the Bose supports the Google Assistant of your phone. Just press the button on the left ear cup and begin asking questions, syncing notifications, or getting directions.
There's so much going on around us already, let music get a bit of that stress and worry out of the way. Get yourself the Bose noise cancelling headphones and enjoy the dulcet tones of your favourite artist with no interruption.