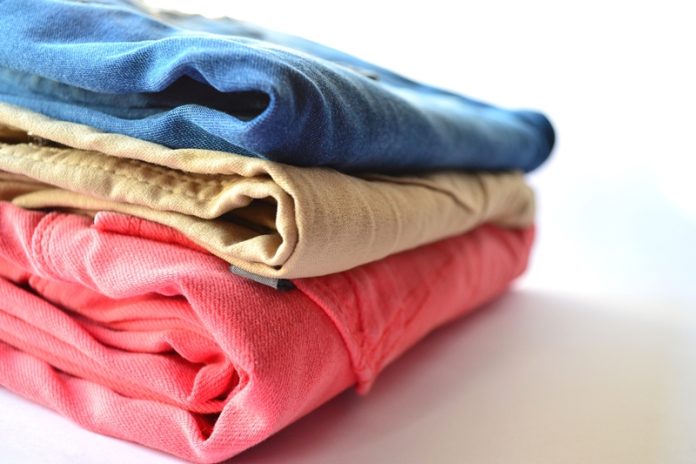 Cargo pants are ideal for men who want to look stylish but remain practical and comfortable. They are suitable for various occasions and can be worn with different types of footwear.
They have a relaxed fit and multiple pockets, making them a comfortable choice for leisure and work. They also look great with sneakers or boots.
Durability
Since they originated as military clothing, cargo pants for men have a utilitarian aesthetic that makes them tough enough to endure rough wear and tear. Many men's cargo pants styles are made from durable fabrics like cotton twill and canvas that will stand up to the everyday wear of outdoor adventures or work. This makes them a great investment for guys who are on the go and need versatile apparel to keep up with them.
For workwear, the best men's cargo pants are typically designed with plenty of pockets and a relaxed fit to accommodate work equipment or tools. They can also be easily dressed up for casual outings by pairing them with a crisp shirt or jacket. Some men's cargo pants brands offer slim-fit and straight styles that can be easily paired with sneakers for an urban vibe.
For a more rugged look, men's cargo pants by Acronym feature a gusseted construction and double-reinforced knees to deliver extra strength and support. These features make them a favorite for would-be doomsday preppers and other detail-obsessed gearheads. These pants are made from high-quality cotton twill with a little stretch for added comfort and flexibility.
Comfort
Cargo pants have a relaxed fit that makes them comfortable to wear. They are usually crafted in fabrics such as cotton or twill. They may also feature additional elements that add to their comfort, such as zippered side pockets, jetted front pockets (pockets that open into the interior of the pant leg rather than being sewn on), and a range of other features. For example, some cargo pants have elastic waistbands or cuffs, and others are available in extra slim or baggy fits.
As a bonus, men's cargo pants often have long legs that help ensure that the legs stay above the hips and torso, which helps to create a more flattering and attractive look. Additionally, they can be purchased in various colors to suit a range of fashion styles. For instance, a pair of black cargo pants can be paired with a formal shirt to create a smart outfit, while white cargo pants can be worn with a casual hoodie and sneakers for a relaxed look.
Cargo pants were originally designed as military clothing, and they remain a popular choice for both men and women who need sturdy, practical clothing that can hold up to tough wear. The latest incarnations of the classic military-inspired style are reworking the design to modernize functionality while maintaining the integrity of the original look, and they have found a niche among would-be doomsday preppers and fans of the details-obsessed clothing genre.
Versatility
Cargo pants typically have a relaxed fit and plenty of pockets, making them ideal for everyday wear. They are often made from durable fabric, such as cotton or twill, and can withstand regular wear and tear. They also come with additional features, such as a forgiving drawstring waistband and elastic cuffs, which are both comfortable and stylish.
For men, cargo pants are an easy and versatile way to dress up casual wear. They can be worn with a fitted shirt or tee, a denim jacket, and sneakers. They are also great for hiking, running, or working out. In addition, they are ideal for travel because they offer plenty of storage space.
While cargo pants have traditionally gotten a bad rap for being unstylish, there are some great options on the market. Many brands are reworking the style, focusing on streamlined designs and a more refined use of fabric.
Other styles include a faded look that pairs well with sneakers; others are tapered like joggers, for a modern look. Some even feature jetted side pockets that open into the interior of the pant leg, a design that eliminates bulky seams and makes the pockets more accessible.
Style
Cargo pants are often a casual-wear staple but can also be a great addition to your business wardrobe. The roominess of cargo pants can give you a more polished, professional look, and they are also very comfortable to wear all day. They can also be worn with various shirt styles and accessories, making them versatile for any outfit.
The military-inspired silhouette of cargo pants makes them a perfect choice for workwear, but they can also be worn for errands around town or even for a weekend hike. They typically feature pockets, durable fabric like cotton and twill, or other resilient textiles and are designed to hold up to tough environments. This durability makes them a great choice for those who spend much time on the go or at work.
While they may not be the best option for formal events, cargo pants can still be worn to work with a light button-down shirt and a blazer or suit jacket. If you want to add style, pair them with some sneakers or leather shoes. You can pair them with a T-shirt, denim jacket, or blazer for a more casual look.
Cargo pants are back in fashion thanks to their functional features and a renewed interest in utilitarian-inspired clothing. The pockets, durable fabric, and flexible fit make them a great choice for men who want to add comfort and style to their everyday looks.